60 Inch Extra 300NG – From mild sport flying to wild 3D aerobatics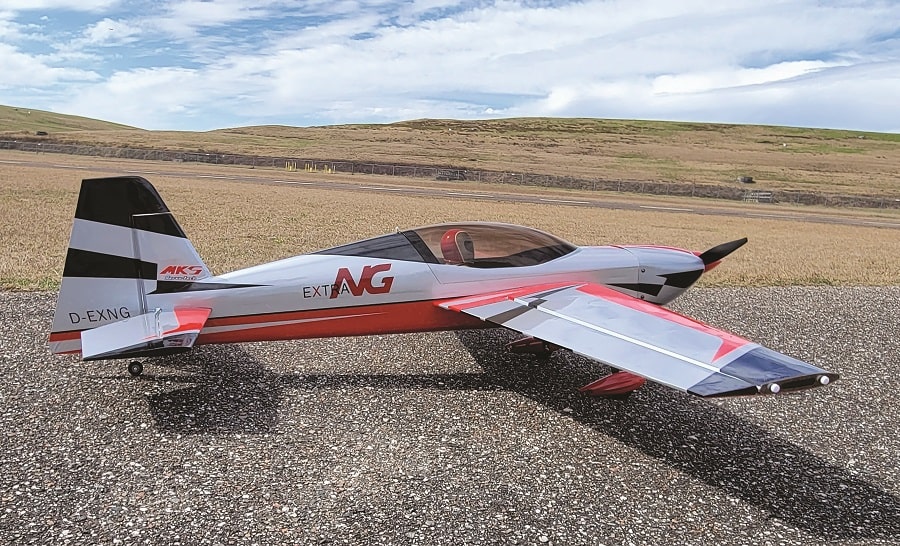 The Extra NG or "Next Generation" is the latest offering from Extra Aircraft Corporation in their legendary 30-year-old Extra aircraft series. The first aerobatic aircraft with an all-carbon based airframe, the NG features a new sleek design and an ergonomic cockpit with advanced avionics. Oh, and it's capable of a whopping positive and negative 10Gs! Yikes!! I've been a fan of Extreme Flight aircraft for a long time and have owned several because Chris Hinson...
PARDON THE INTERRUPTION
Purchase Options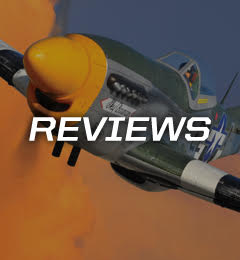 In-depth building and flight reviews of the latest planes, radios, and accessories.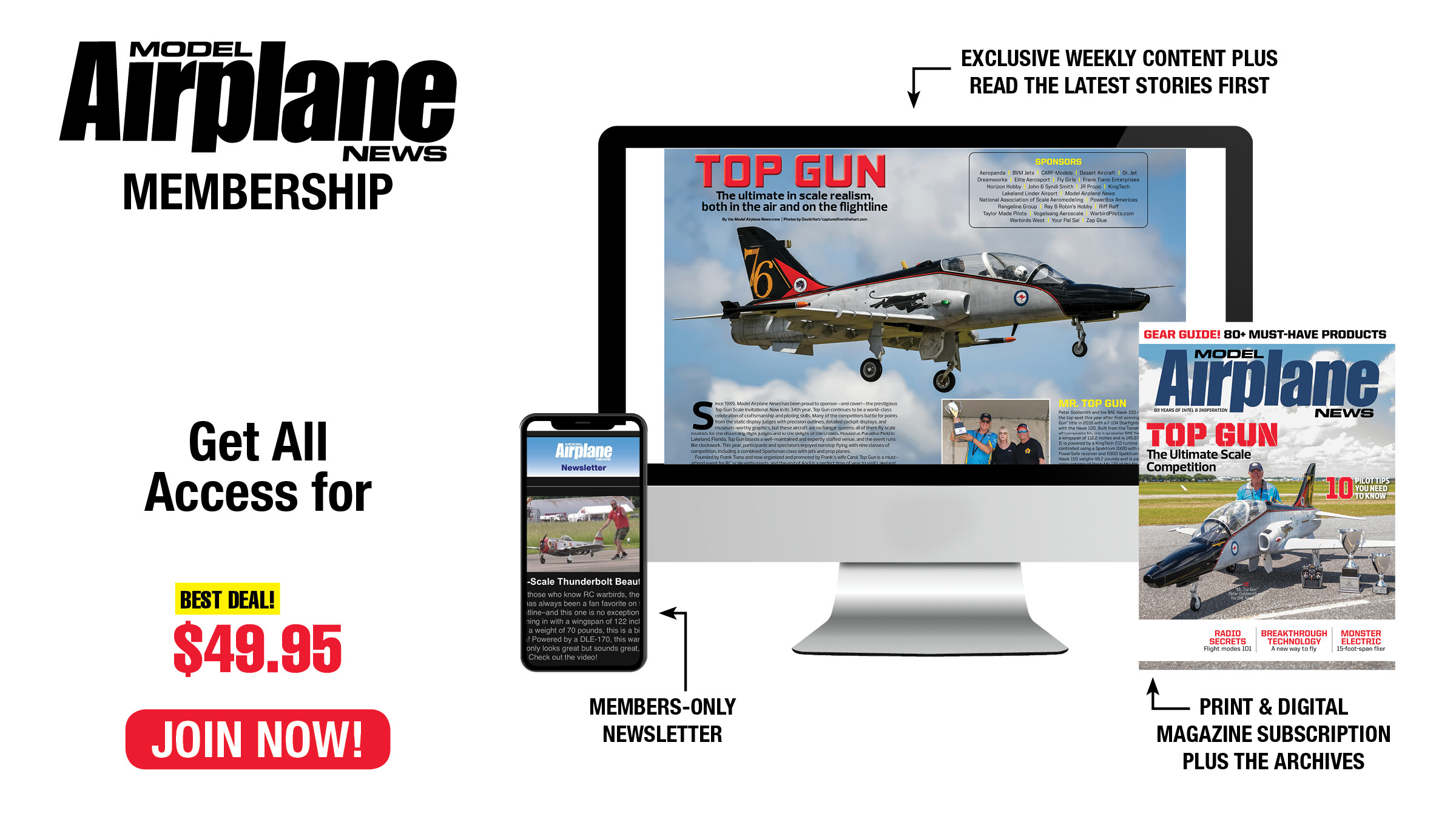 Become an ace with the Model Airplane News ALL-ACCESS MEMBERSHIP! From loops and rolls to crosswind landings, our pro tips will make you the best RC pilot on the flightline. Model Airplane News covers the entire spectrum of RC aircraft, with reviews and how-tos on scale warbirds, 3D aerobats, jets, and more.
You May Also Enjoy Our Monthly Magazine Subscription