A Well-Used and Combat-Weathered Sandy – P.J. Ash's A-1 Skyraider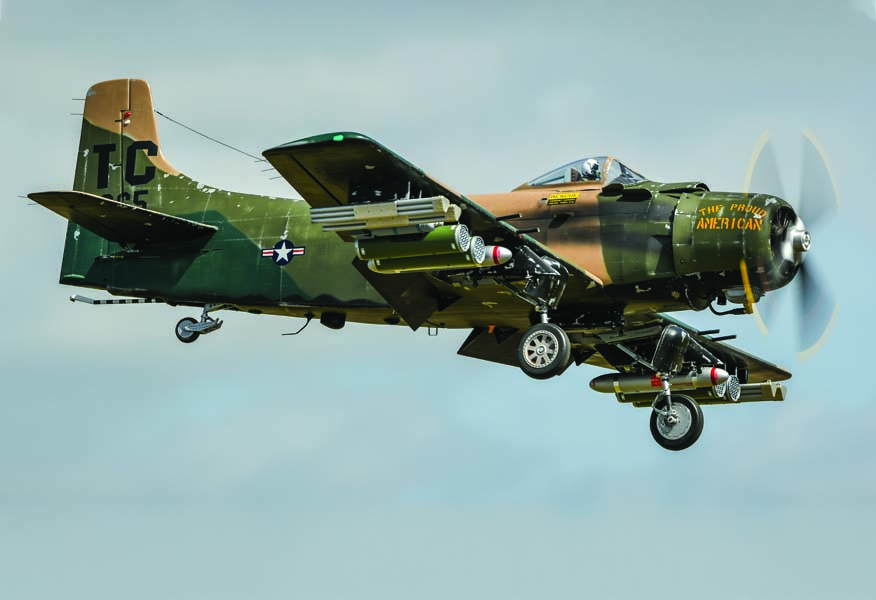 This year's Top Gun Scale Invitational in Lakeland, Florida had a treasure-trove of impressive, never-before-seen scale models that looked as good on the ground as they did in the air. One eye-catcher was the well-worn Douglas A-1 Skyraider flown by Model Airplane News contributor P.J. Ash. I had a chance to chat with P.J. about his Vietnam-era ground-pounder, here's what he had to say. Model Airplane News: So, P.J, tell us about your scaled-out Skyraider....
PARDON THE INTERRUPTION
Purchase Options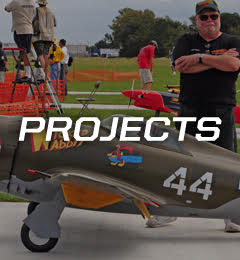 Build-alongs, details about incredible scale aircraft, construction articles, and more.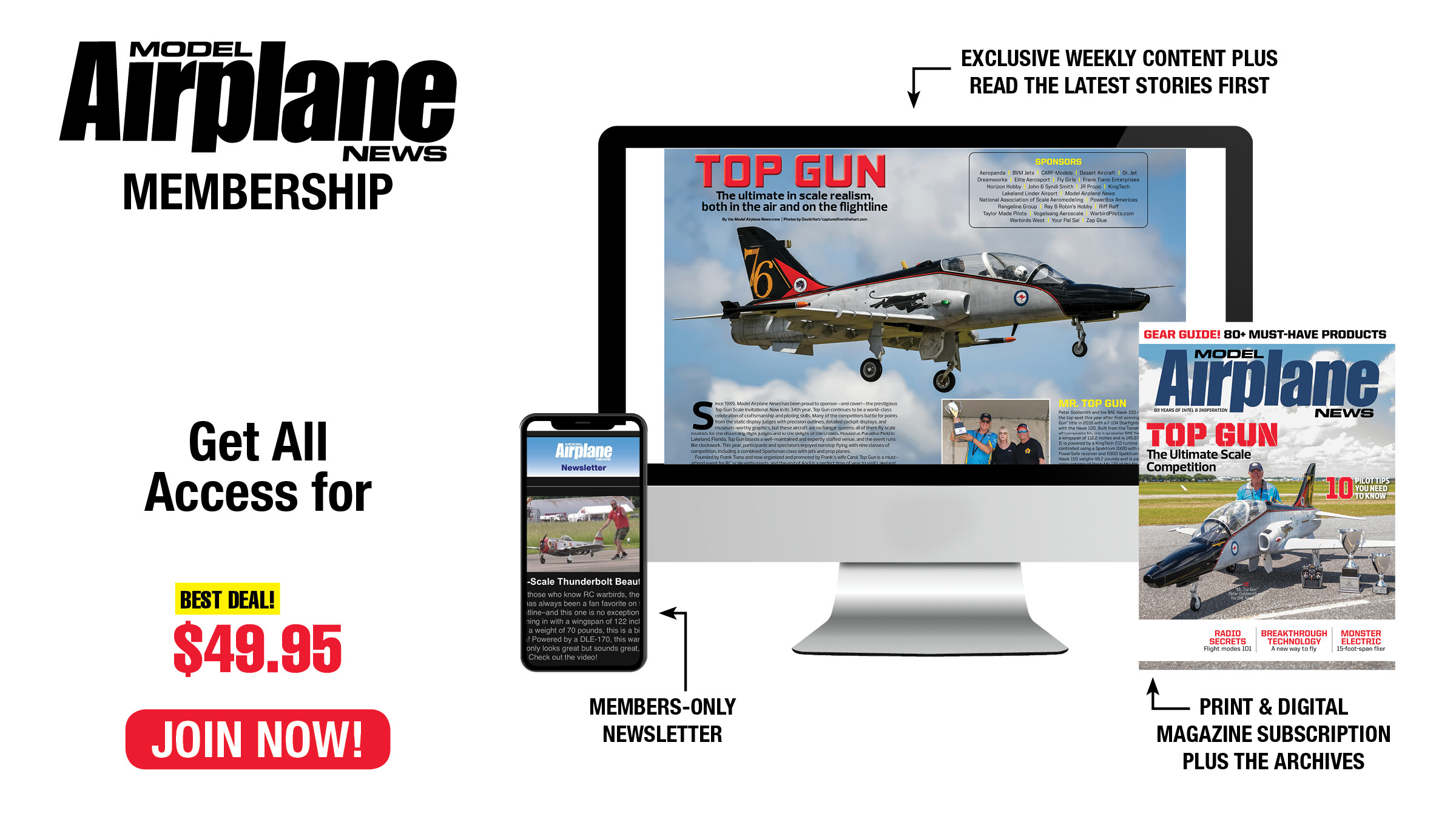 Become an ace with the Model Airplane News ALL-ACCESS MEMBERSHIP! From loops and rolls to crosswind landings, our pro tips will make you the best RC pilot on the flightline. Model Airplane News covers the entire spectrum of RC aircraft, with reviews and how-tos on scale warbirds, 3D aerobats, jets, and more.
You May Also Enjoy Our Monthly Magazine Subscription