Armsoar Medina 2m ARF – This Wooden e-glider Excels at Thermal-Hunting!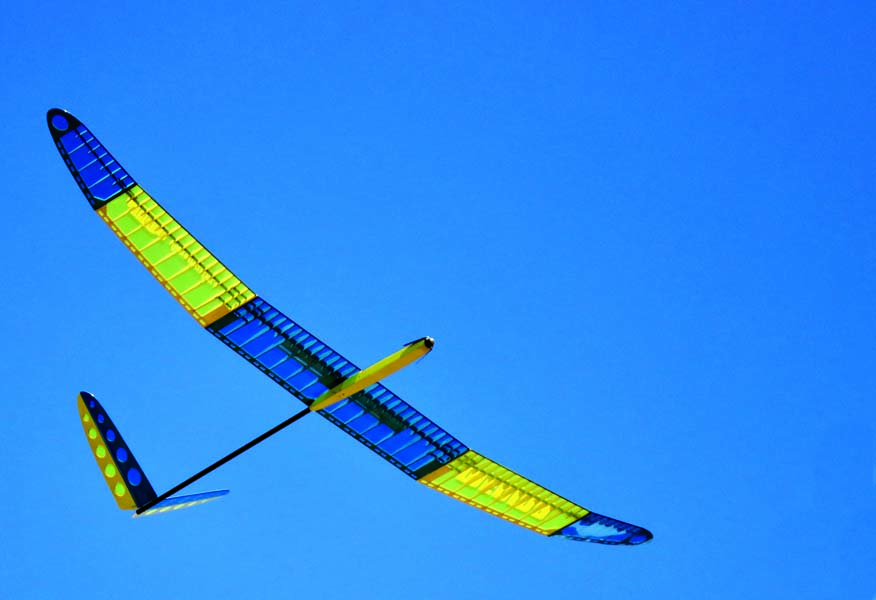 Well-known in the RC glider industry for producing high-quality, high-performance carbon-fiber models, Armsoar models have won competitions at the highest level. Armsoar recently collaborated with Performance Models in Australia to produce their first wooden airframe. The new Medina RES 2-meter glider is the result. In this review I build and fly the F5 electric ARF; Armsoar also has unpowered and kit versions. AT A GLANCE Model: Medina 2m F5-RES ARF Manufacturer: Armsoar (armsoar.com) Wingspan: 78.74...
PARDON THE INTERRUPTION
Purchase Options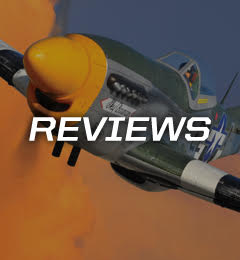 In-depth building and flight reviews of the latest planes, radios, and accessories.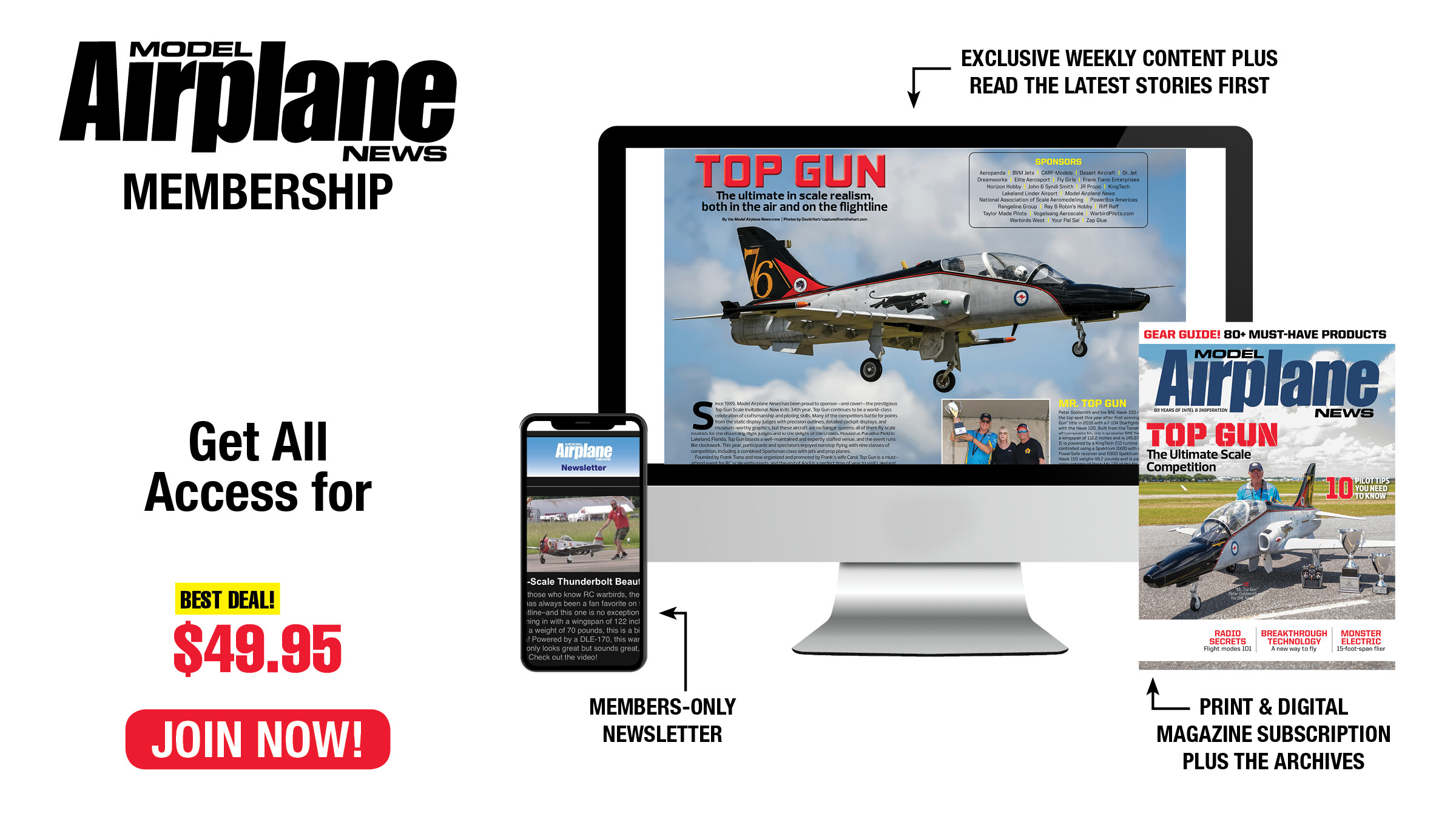 Become an ace with the Model Airplane News ALL-ACCESS MEMBERSHIP! From loops and rolls to crosswind landings, our pro tips will make you the best RC pilot on the flightline. Model Airplane News covers the entire spectrum of RC aircraft, with reviews and how-tos on scale warbirds, 3D aerobats, jets, and more.
You May Also Enjoy Our Monthly Magazine Subscription