Avions Fairey Tipsy S2 – This electric version of the '30s classic makes a great first scale project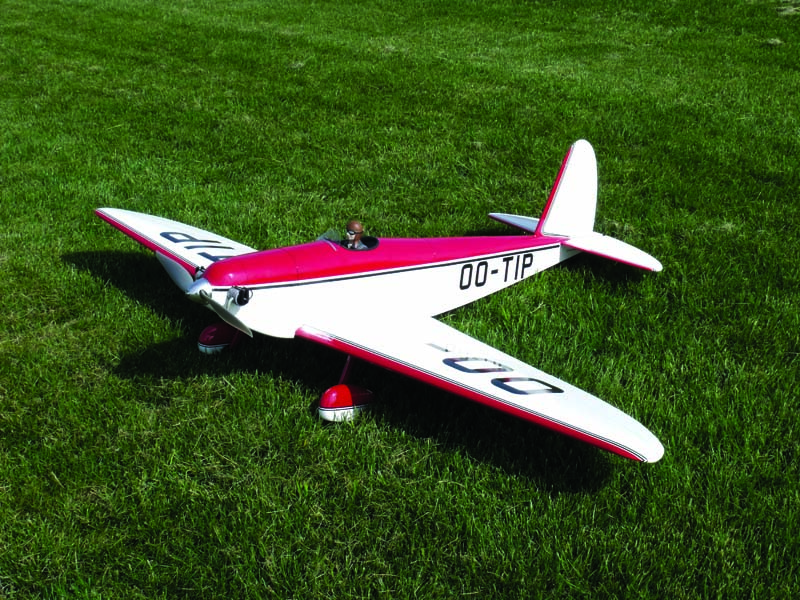 Scale and unique airplanes always appeal to me, and when I first saw an article on the full-size Tipsy S2, I knew I needed to model it. I used 3-view drawings from the article to develop my 1/6-scale plans. The Tipsy line was designed by Belgian Ernest Tips in the mid-1930s, and the S2 was powered by a variety of small two- and four-cylinder engines. After doing some research, I found aircraft "OO-TIP" in a...
PARDON THE INTERRUPTION
Purchase Options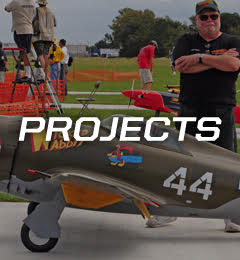 Build-alongs, details about incredible scale aircraft, construction articles, and more.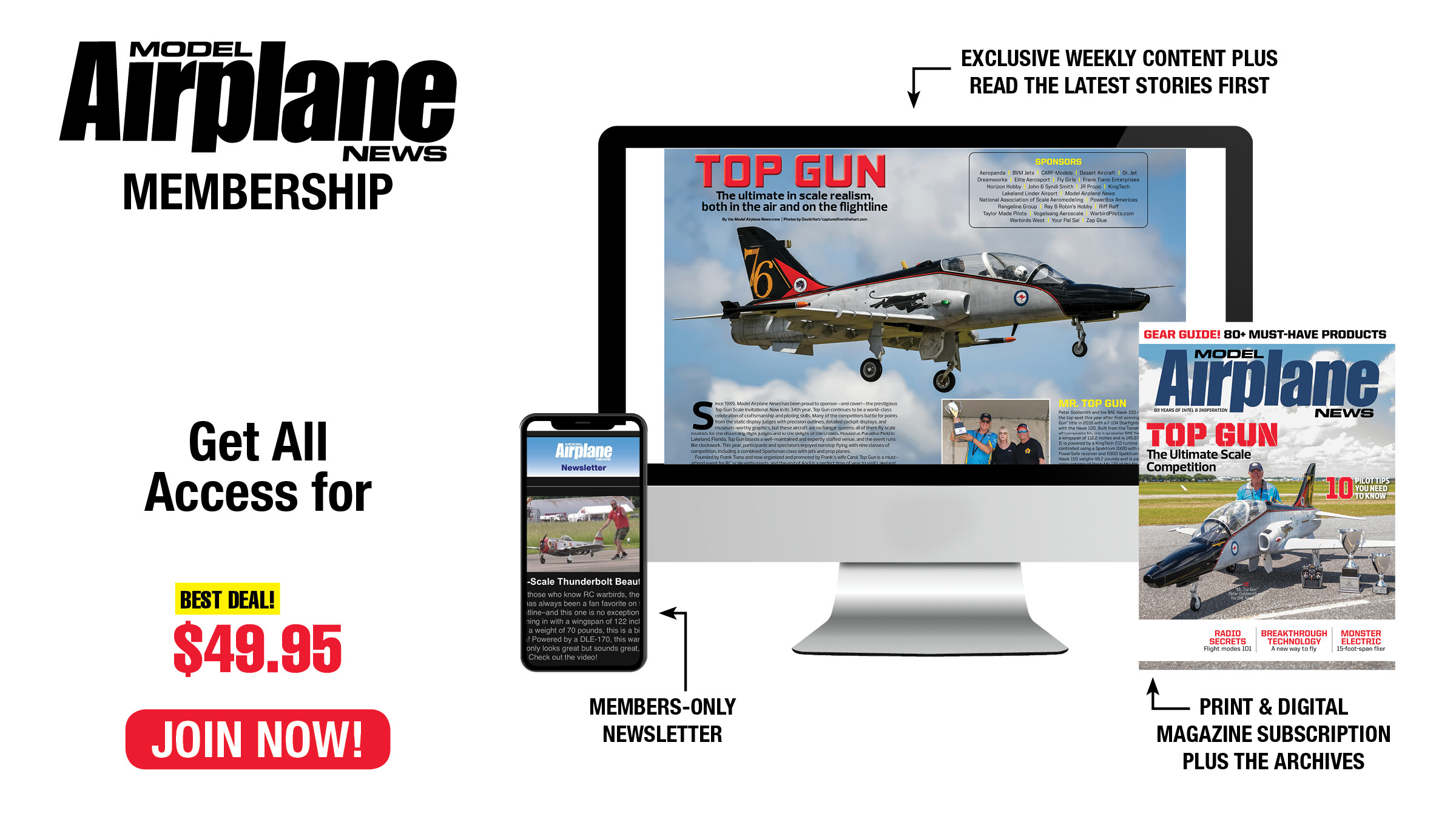 Become an ace with the Model Airplane News ALL-ACCESS MEMBERSHIP! From loops and rolls to crosswind landings, our pro tips will make you the best RC pilot on the flightline. Model Airplane News covers the entire spectrum of RC aircraft, with reviews and how-tos on scale warbirds, 3D aerobats, jets, and more.
You May Also Enjoy Our Monthly Magazine Subscription