Conquistador – A 1958 classic, now with RC and e-power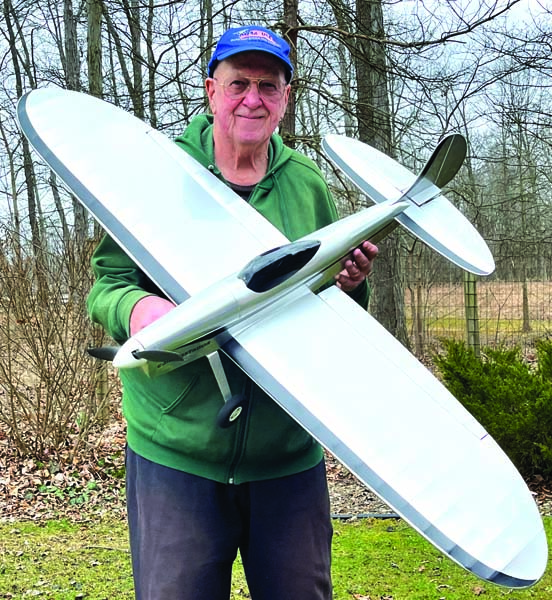 This is a really cool-looking and beautiful plane! The elliptical wings and tail feathers give it that Golden Age look. Designer Thornton Hoffman's build article appeared in the August 1958 Model Airplane News. The 56-inch-span model, dubbed "Conquistador II," was originally intended as a control line "stunter" and was powered by a .35 diesel engine. To convert it to a modern RC, electric plane, there were two challenges: weight and the absence of a battery...
PARDON THE INTERRUPTION
Purchase Options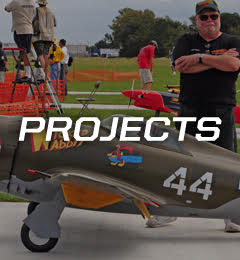 Build-alongs, details about incredible scale aircraft, construction articles, and more.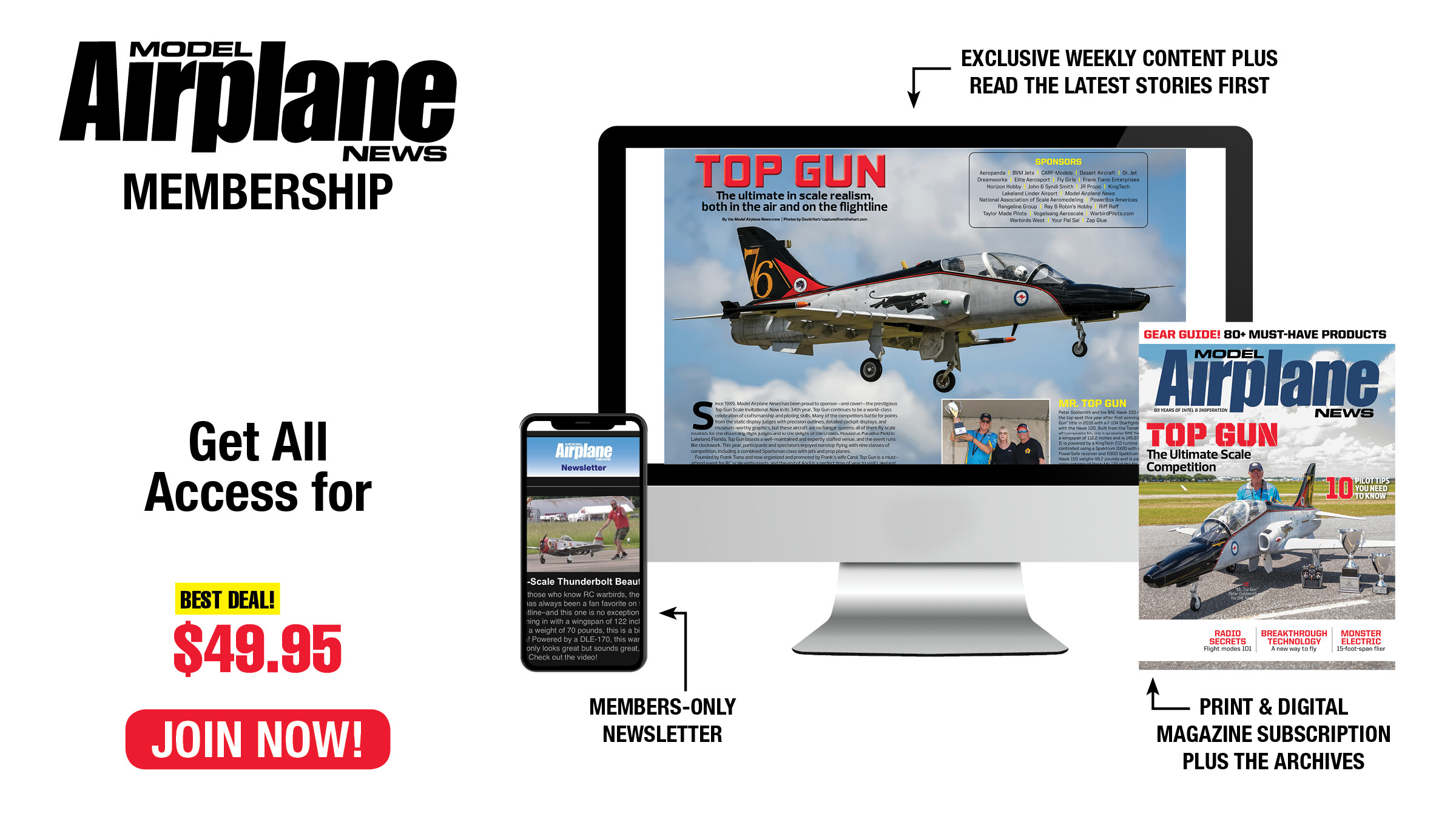 Become an ace with the Model Airplane News ALL-ACCESS MEMBERSHIP! From loops and rolls to crosswind landings, our pro tips will make you the best RC pilot on the flightline. Model Airplane News covers the entire spectrum of RC aircraft, with reviews and how-tos on scale warbirds, 3D aerobats, jets, and more.
You May Also Enjoy Our Monthly Magazine Subscription