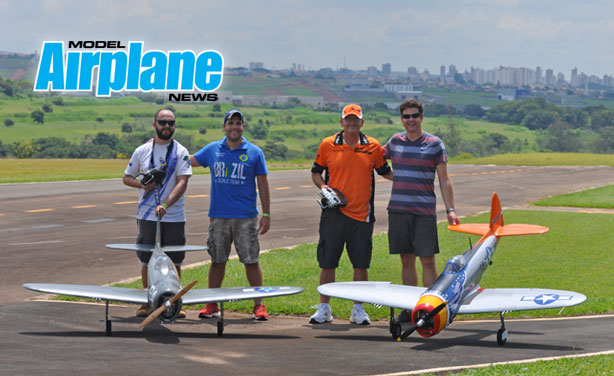 LATEST DEVELOPMENTS IN SMALL RC FlyZone SkyFly 2 Perfect for first-time pilots, the durable SkyFly 2 can be assembled in minutes and comes with a Tactic 3-channel FM radio. A gentle toss or a rolling takeoff is all it takes to send the SkyFly 2 aloft, and the sturdy tricycle gear adds confidence to landings. A 12V DC peak charger with AC adapter allows you to recharge the included 900mAh NiMH battery at home or...
PARDON THE INTERRUPTION
Purchase Options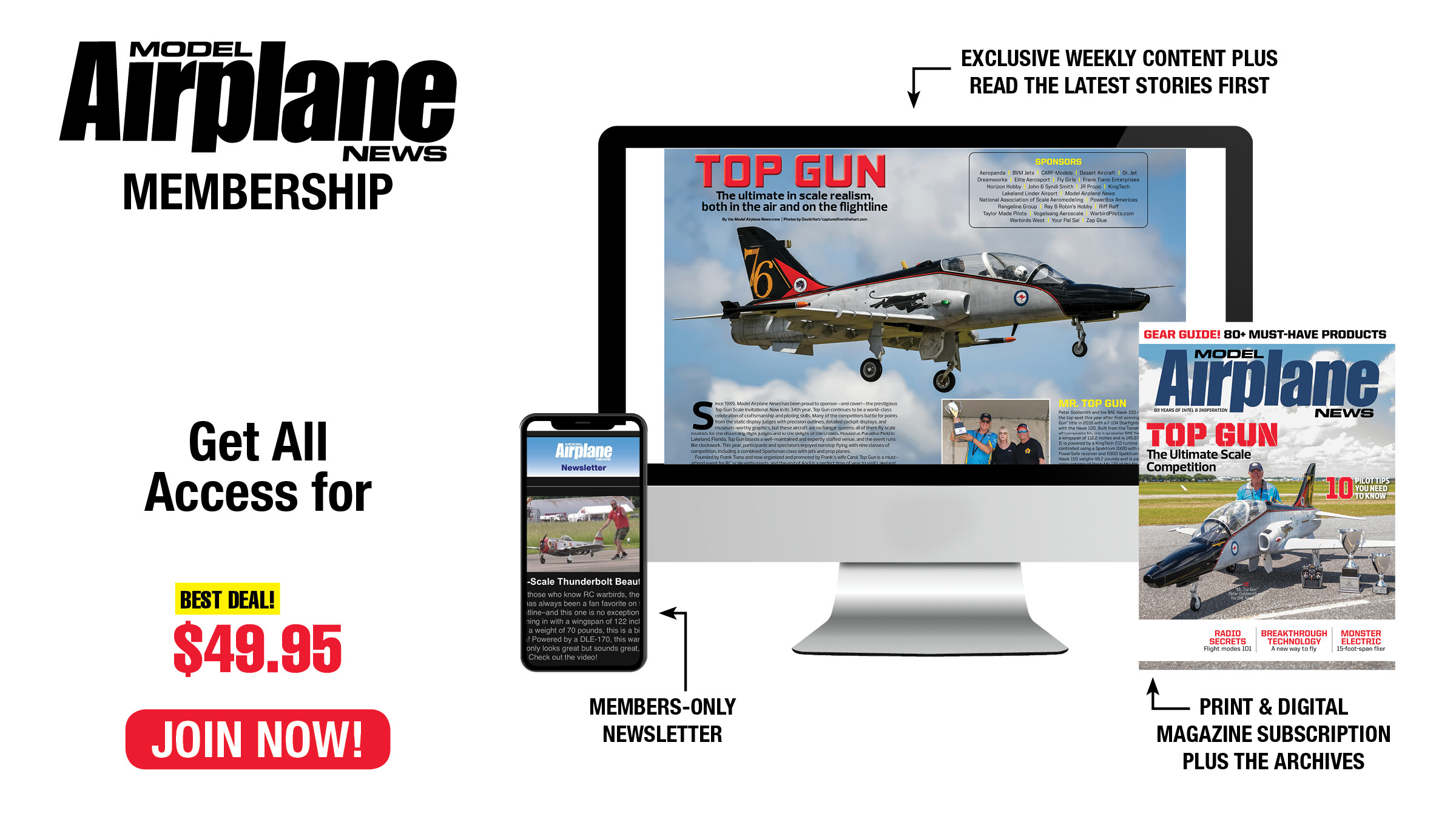 Become an ace with the Model Airplane News ALL-ACCESS MEMBERSHIP! From loops and rolls to crosswind landings, our pro tips will make you the best RC pilot on the flightline. Model Airplane News covers the entire spectrum of RC aircraft, with reviews and how-tos on scale warbirds, 3D aerobats, jets, and more.
You May Also Enjoy Our Monthly Magazine Subscription