E-FLITE STEARMAN PT-17 15E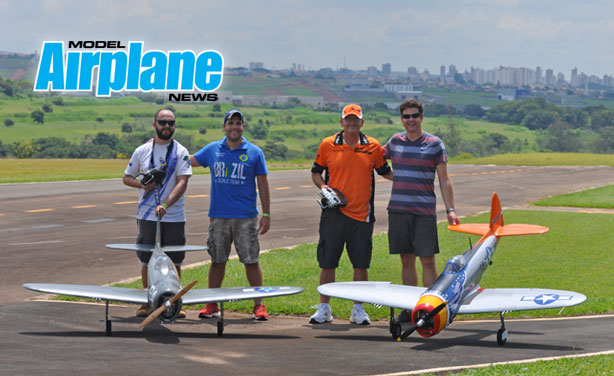 PHOTOS BY HOPE McCALL A classic WW II-era biplane for electric power THERE'S NOTHING QUITE SO BEAUTIFUL AS A SCALE BIPLANE PERFORMING SCALE-LIKE AEROBATICS The PT-17 15e is a great-flying biplane. It has plenty of power and the large fuselage hatch makes field setup and battery changes easy. IN THE DAYS LEADING UP to WW II, the U.S. Army Air Corps' Stearman PT-17 primary trainer gave countless thousands of military cadets their first taste of...
PARDON THE INTERRUPTION
Purchase Options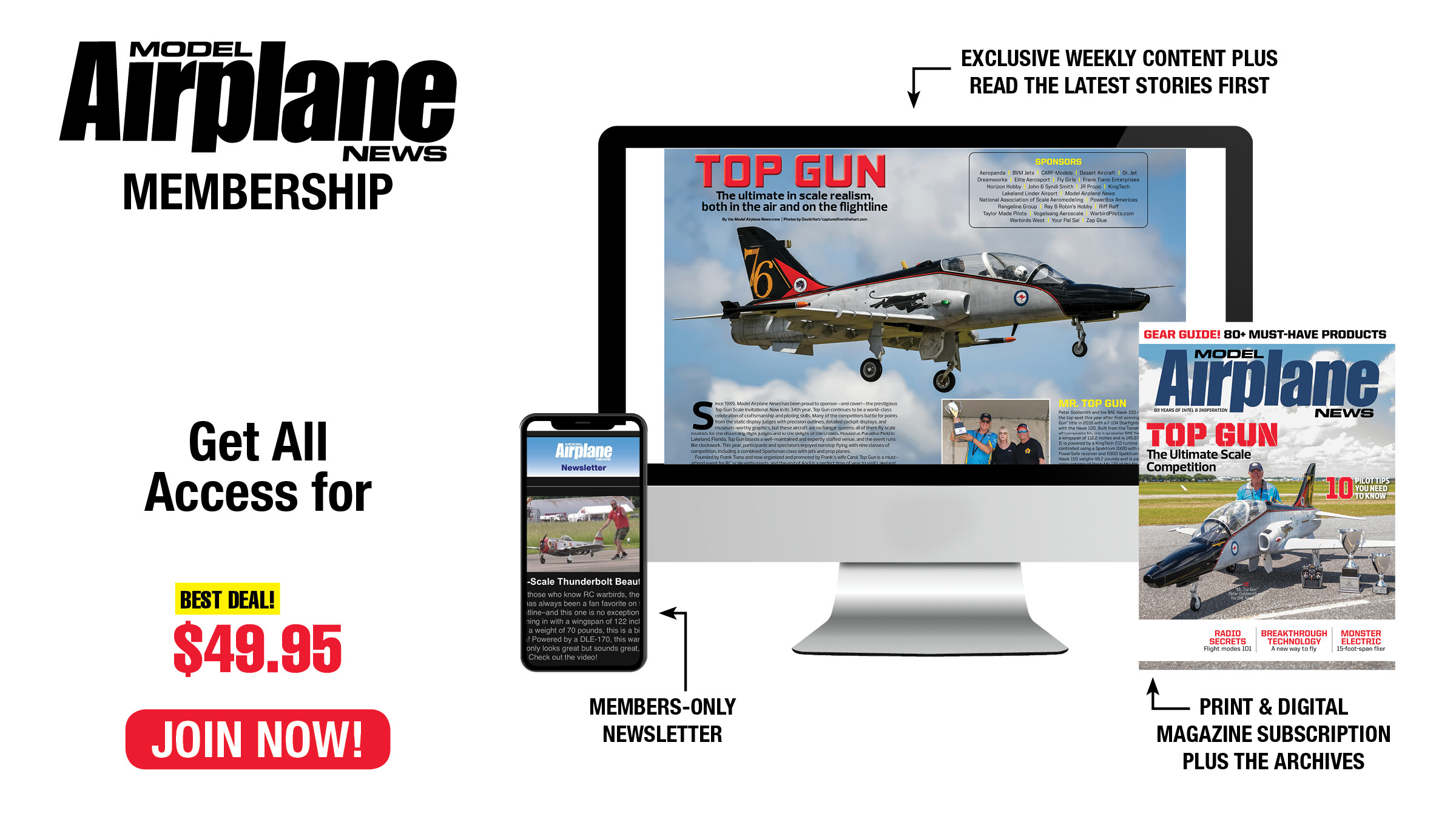 Become an ace with the Model Airplane News ALL-ACCESS MEMBERSHIP! From loops and rolls to crosswind landings, our pro tips will make you the best RC pilot on the flightline. Model Airplane News covers the entire spectrum of RC aircraft, with reviews and how-tos on scale warbirds, 3D aerobats, jets, and more.
You May Also Enjoy Our Monthly Magazine Subscription