ENGINE REVIEW: O.S. GGT10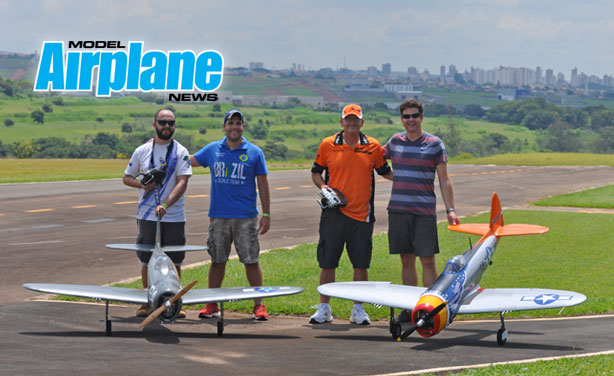 PHOTOS BY PETER HALL & GERRY YARRISH THIS GLOW ENGINE RUNS ON GAS Ideally suited to .40-size sport and scale RC aircraft, the new GGt10 offers all the advantages of gasoline power with the ease of operation associated with glow engines. I think the GGt series of gas/glow engines is a big deal, and last year, the O.S. GGT (Gasoline, Glow, two-stroke) engine design won our "Innovation of the year" award. We considered it a...
PARDON THE INTERRUPTION
Purchase Options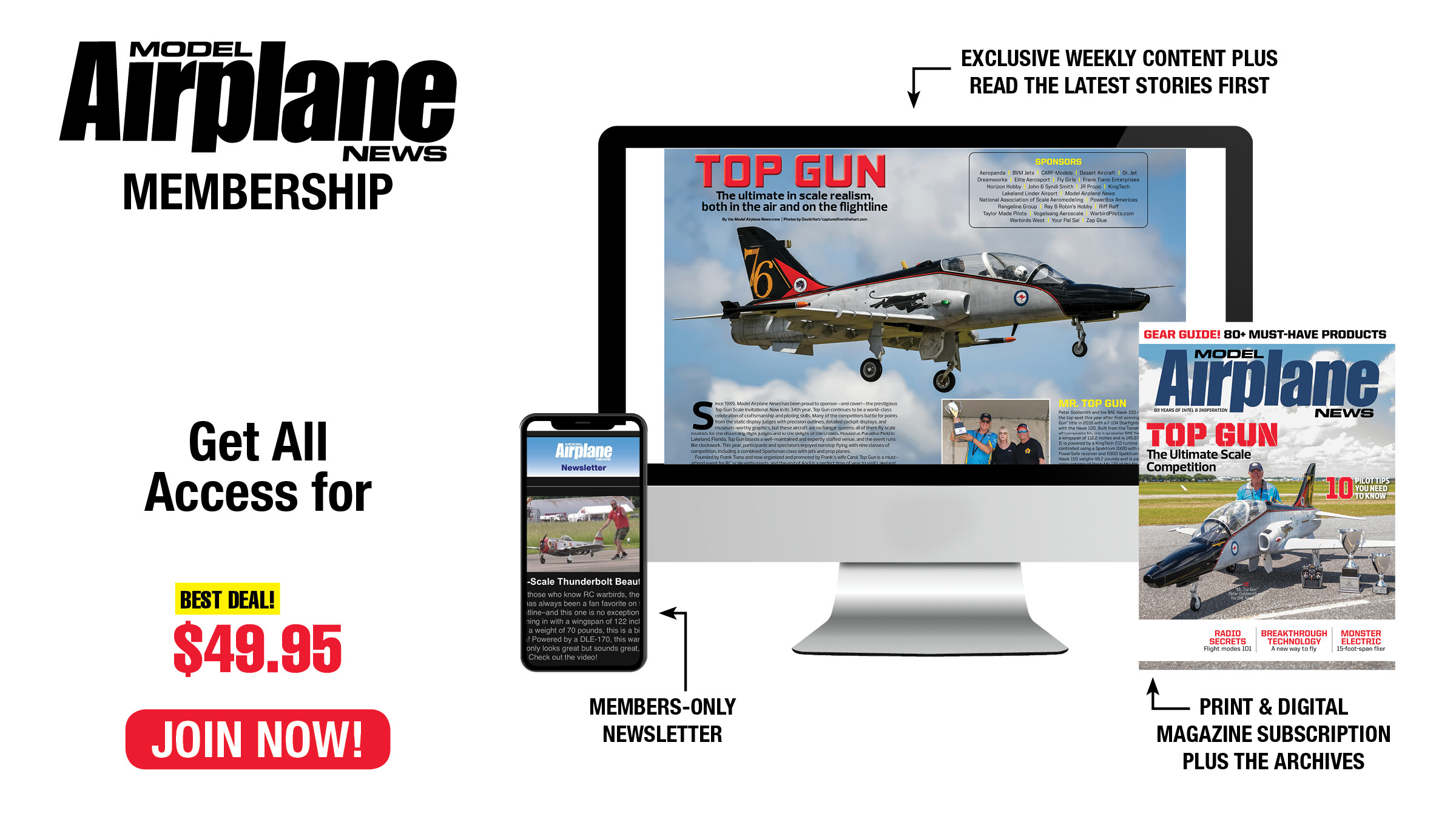 Become an ace with the Model Airplane News ALL-ACCESS MEMBERSHIP! From loops and rolls to crosswind landings, our pro tips will make you the best RC pilot on the flightline. Model Airplane News covers the entire spectrum of RC aircraft, with reviews and how-tos on scale warbirds, 3D aerobats, jets, and more.
You May Also Enjoy Our Monthly Magazine Subscription