EXCLUSIVE! BH MODELS AT-6 TEXAN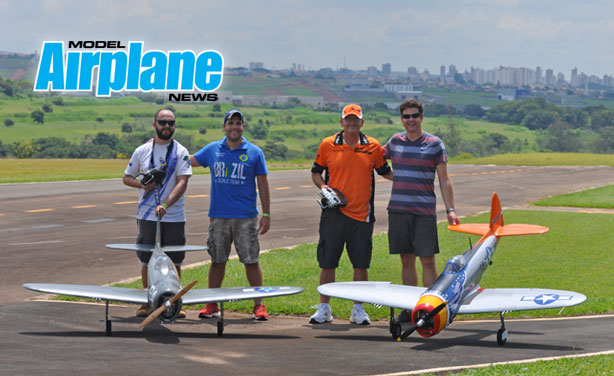 PHOTOGRAPHY BY JOHN REID This big warbird delivers performance and fantastic scale looks THE MORE SCALE MANEUVERS YOU CAN DO WITH IT IN THE AIR, THE BETTER IT WILL LOOK DON'T YOU JUST LOVE WW II warbirds? If you're like me, images of P-51 Mustangs, P-47 Thunderbolts and Supermarine Spitfires come to mind when you think about that conflict. Remember, though, that many pilots earned their wings with the trainer airplane of the times: the...
PARDON THE INTERRUPTION
Purchase Options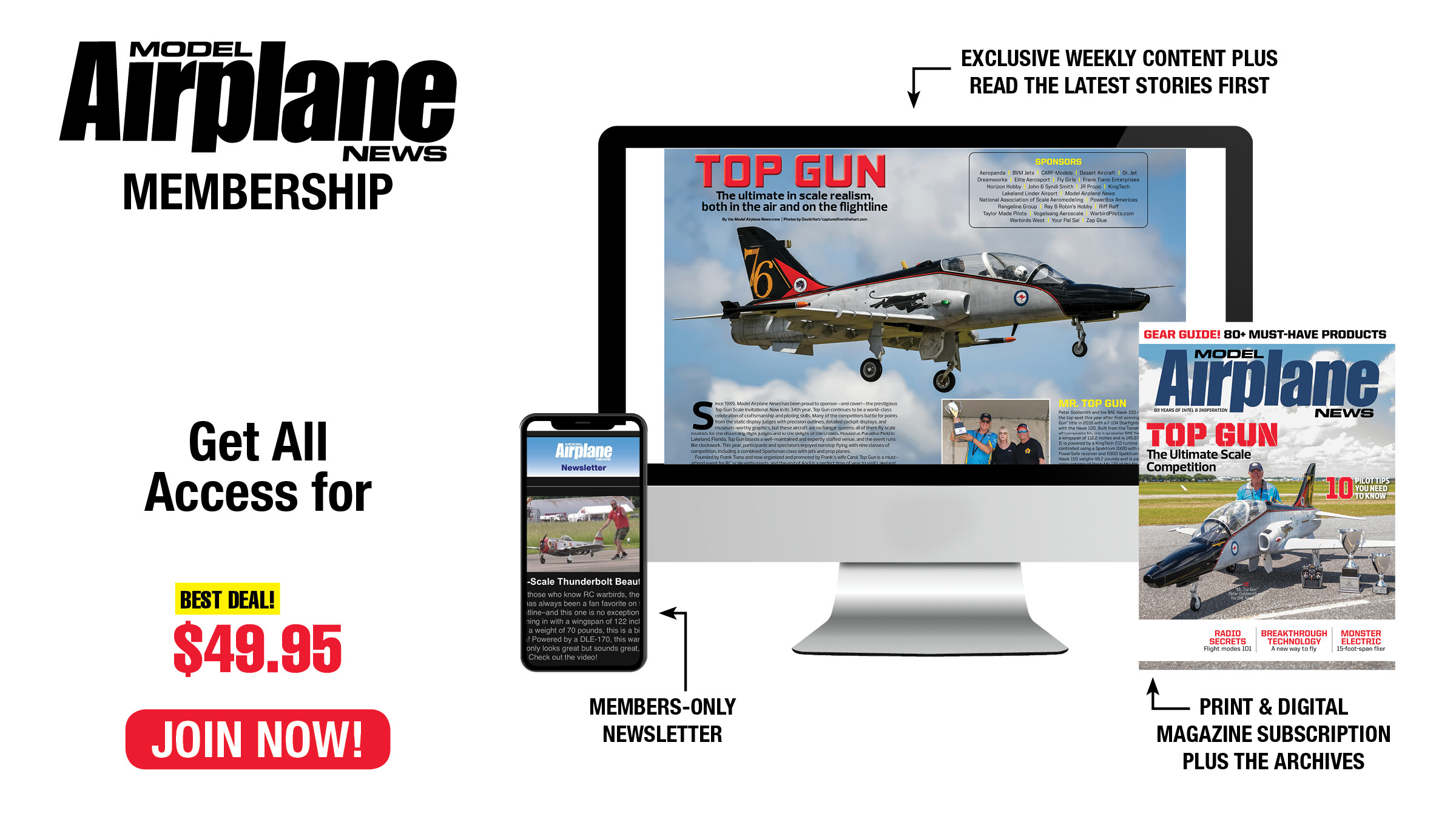 Become an ace with the Model Airplane News ALL-ACCESS MEMBERSHIP! From loops and rolls to crosswind landings, our pro tips will make you the best RC pilot on the flightline. Model Airplane News covers the entire spectrum of RC aircraft, with reviews and how-tos on scale warbirds, 3D aerobats, jets, and more.
You May Also Enjoy Our Monthly Magazine Subscription