EXCLUSIVE HANGAR 9 FUNTANA 125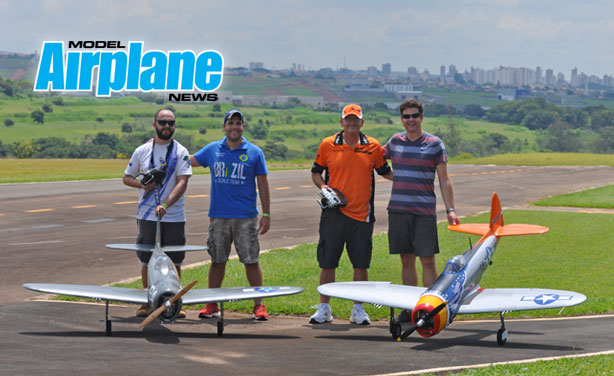 PHOTOS BY JOSEPH ARTHUR Quick assembly, awesome performance and impressive printed-on graphics THE FUNTANA 125 IS AS CLOSE TO A PERFECT PLANE AS I HAVE EVER FLOWN HORIZON HOBBY JUST ADDED ANOTHER WINNER to their popular line of Funtana aerobatic machines. The new Hangar 9 Funtana 125 gives you all the excitement and ease of assembly as the rest of its namesakes, and does it in a larger format. The balsa and ply construction is...
PARDON THE INTERRUPTION
Purchase Options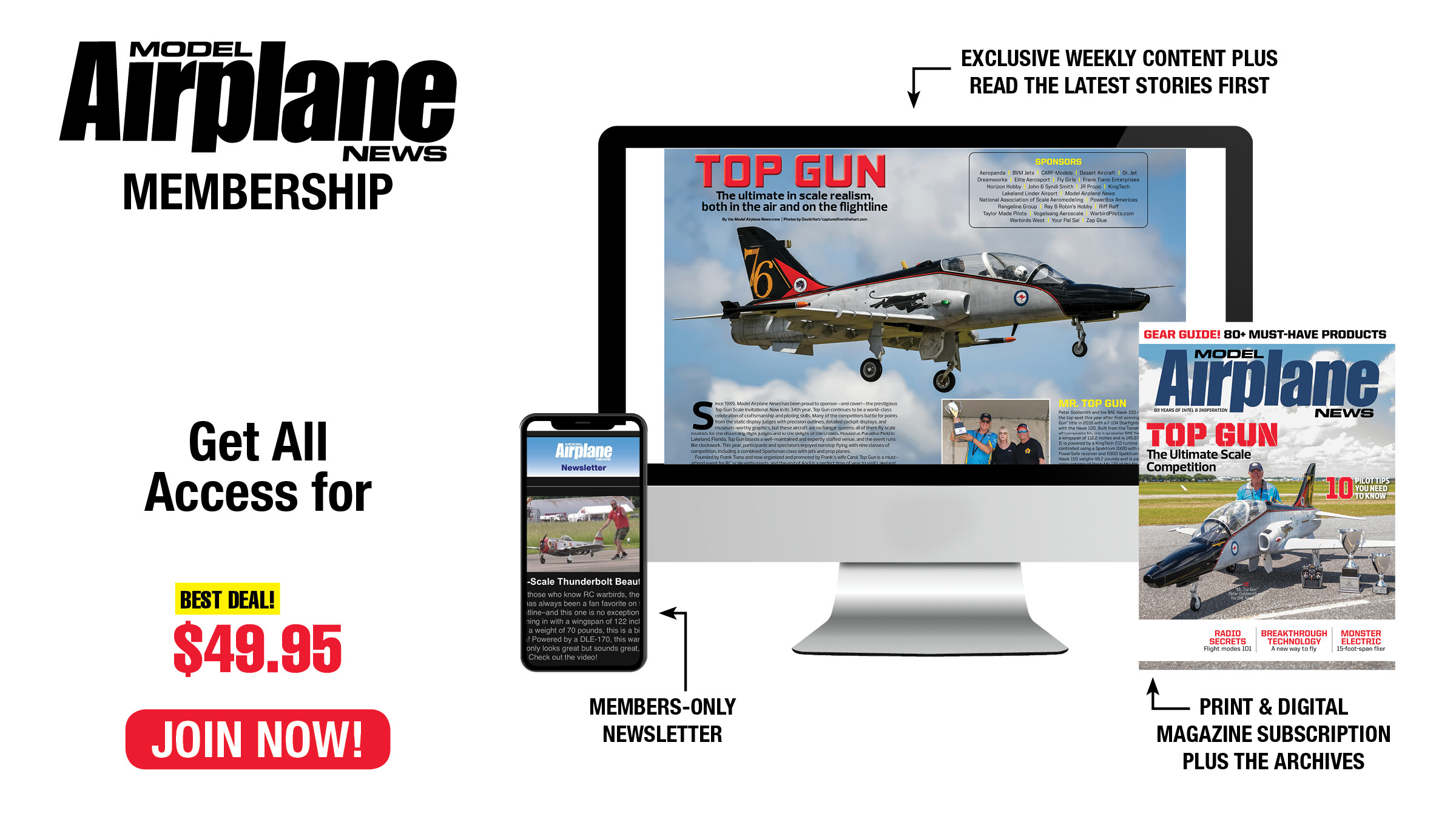 Become an ace with the Model Airplane News ALL-ACCESS MEMBERSHIP! From loops and rolls to crosswind landings, our pro tips will make you the best RC pilot on the flightline. Model Airplane News covers the entire spectrum of RC aircraft, with reviews and how-tos on scale warbirds, 3D aerobats, jets, and more.
You May Also Enjoy Our Monthly Magazine Subscription