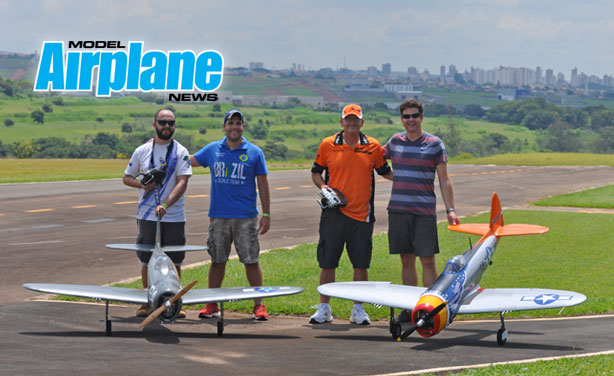 PHOTOS BY HOPE McCALL Top-of-the-line heli offers extreme performance for the discriminating pilot PILOTS WHO ARE WORKING THEIR WAY UP THE 3D LADDER WILL REALLY APPRECIATE THE MODEL'S RESPONSIVENESS AND POWER ONE OF THE MOST anticipated new helicopter releases of the year is the JR Vibe 90SG. I was lucky enough to get one of the first models to hit the U.S. The latest and most potent Vibe was designed by Scott Gray, a world-renowned...
PARDON THE INTERRUPTION
Purchase Options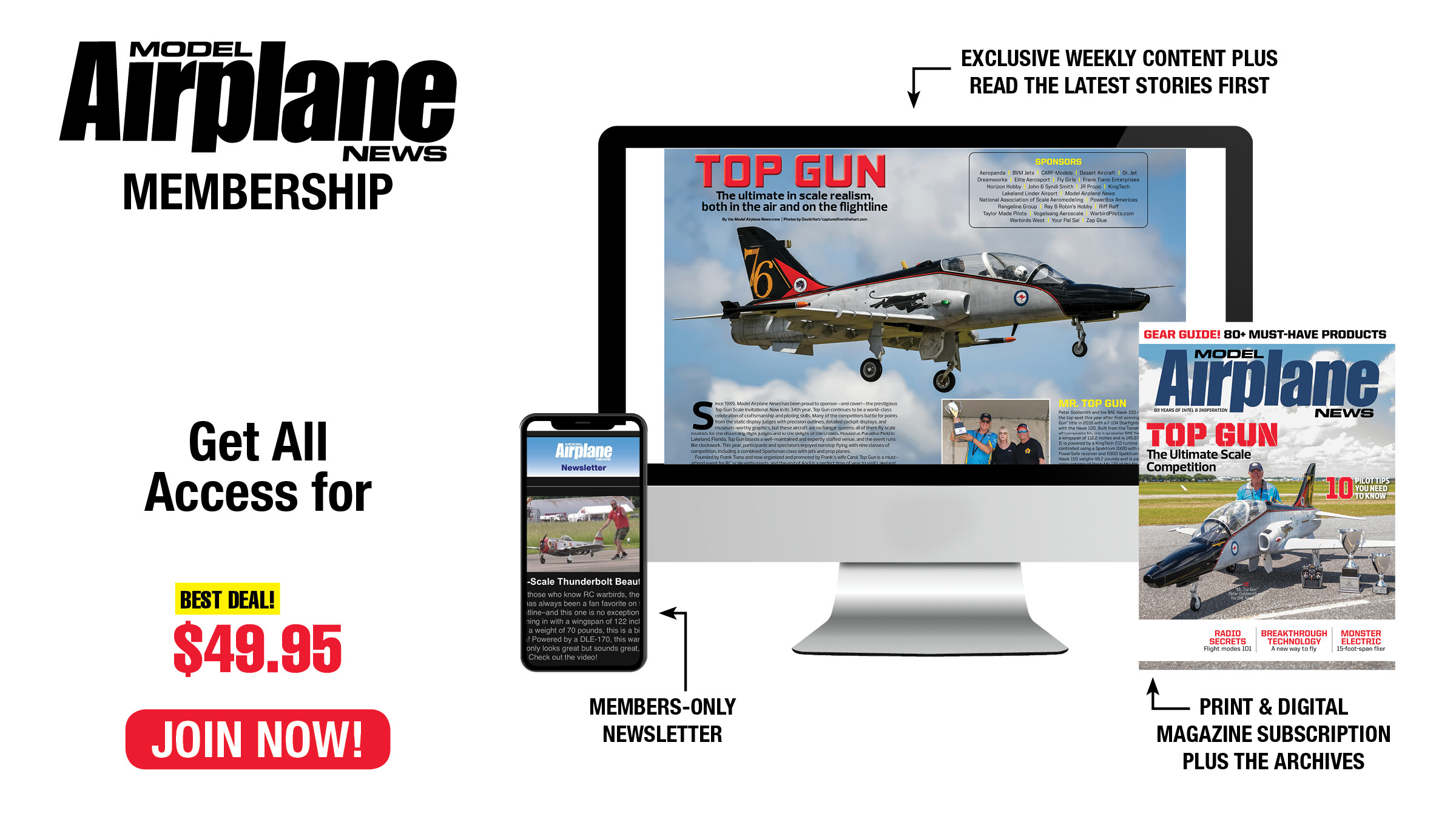 Become an ace with the Model Airplane News ALL-ACCESS MEMBERSHIP! From loops and rolls to crosswind landings, our pro tips will make you the best RC pilot on the flightline. Model Airplane News covers the entire spectrum of RC aircraft, with reviews and how-tos on scale warbirds, 3D aerobats, jets, and more.
You May Also Enjoy Our Monthly Magazine Subscription