Fill'er up! Model Airplane Fuels Explained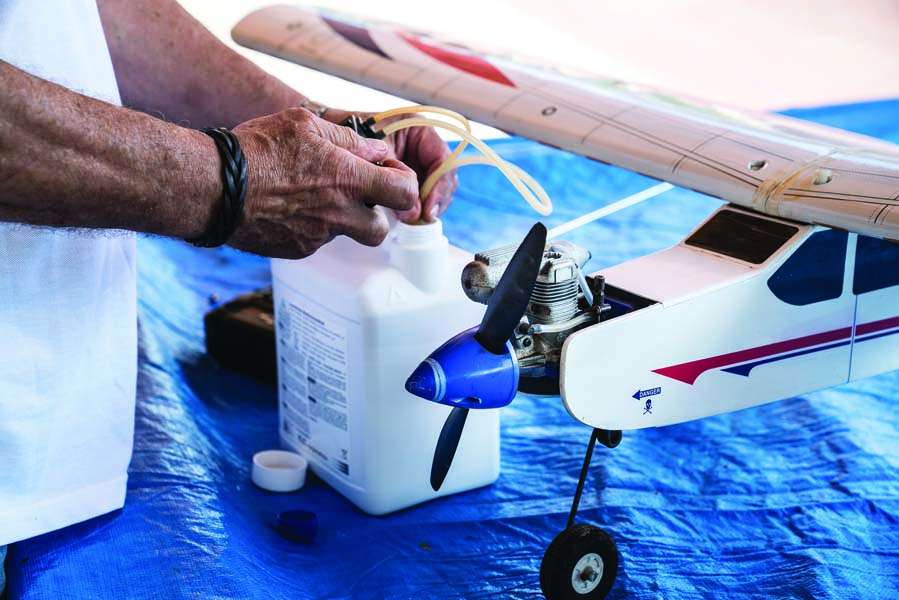 Ah, there's nothing like the smell of glow fuel in the morning! My apologies to all you movie buffs, but if you fly glow-powered models, you know exactly what I mean! My oldest memories of the hobby are triggered by the smell of model engine exhaust and castor oil. For modelers new to engine-powered airplanes, the science of starting and tuning glow or gas airplane engines can seem like magic—but those techniques can be the...
PARDON THE INTERRUPTION
Purchase Options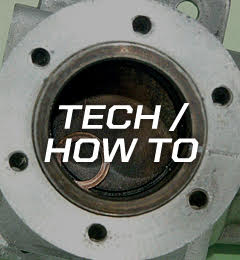 From building techniques to radio setup to engine installation and more.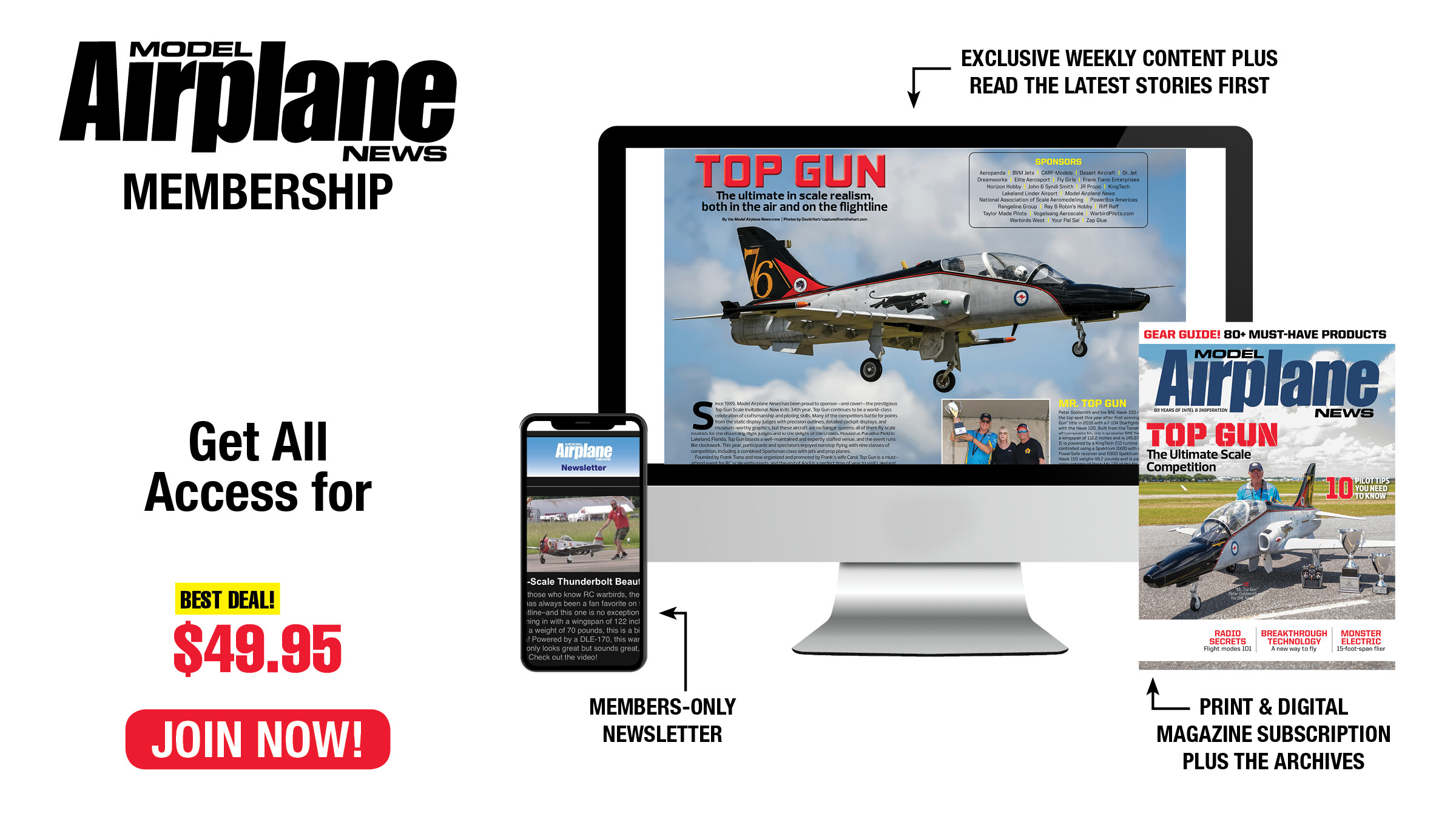 Become an ace with the Model Airplane News ALL-ACCESS MEMBERSHIP! From loops and rolls to crosswind landings, our pro tips will make you the best RC pilot on the flightline. Model Airplane News covers the entire spectrum of RC aircraft, with reviews and how-tos on scale warbirds, 3D aerobats, jets, and more.
You May Also Enjoy Our Monthly Magazine Subscription