Flyboys Nieuport 17 – An easy-to-fly fighter of the Lafayette Escadrille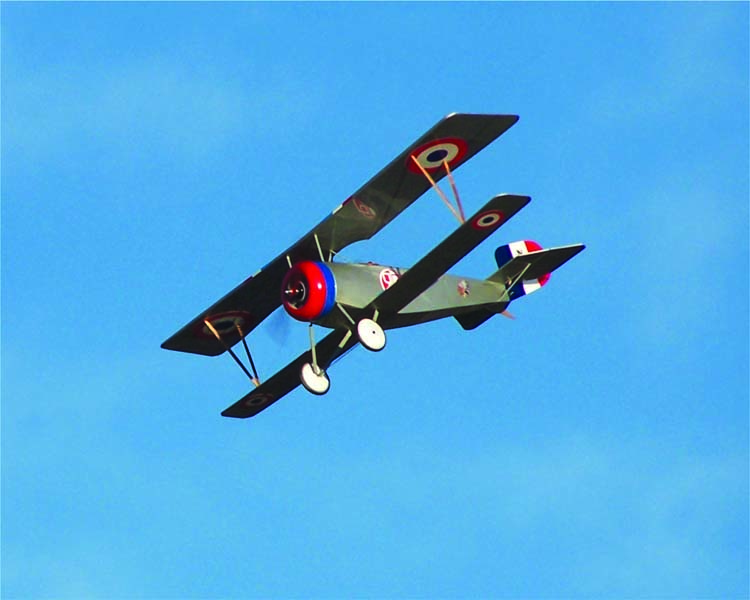 The most famous Nieuport WW I fighter, the Nieuport 17 sesquiplane, appeared in early 1916. Powered by the 110hp Le Rhône rotary engine, the Nieuport 17 was a larger, stronger version of the popular Nieuport 11 Bebe. Later versions were equipped with the 130hp Clerget engine and were designated as "17 bis." The idea behind this 1/8-scale Nieuport was to build a simple 3-channel park flier for brushless motors. As with all of the short-nose...
PARDON THE INTERRUPTION
Purchase Options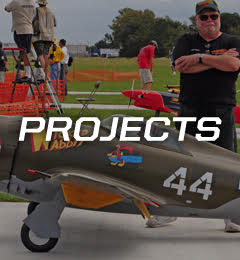 Build-alongs, details about incredible scale aircraft, construction articles, and more.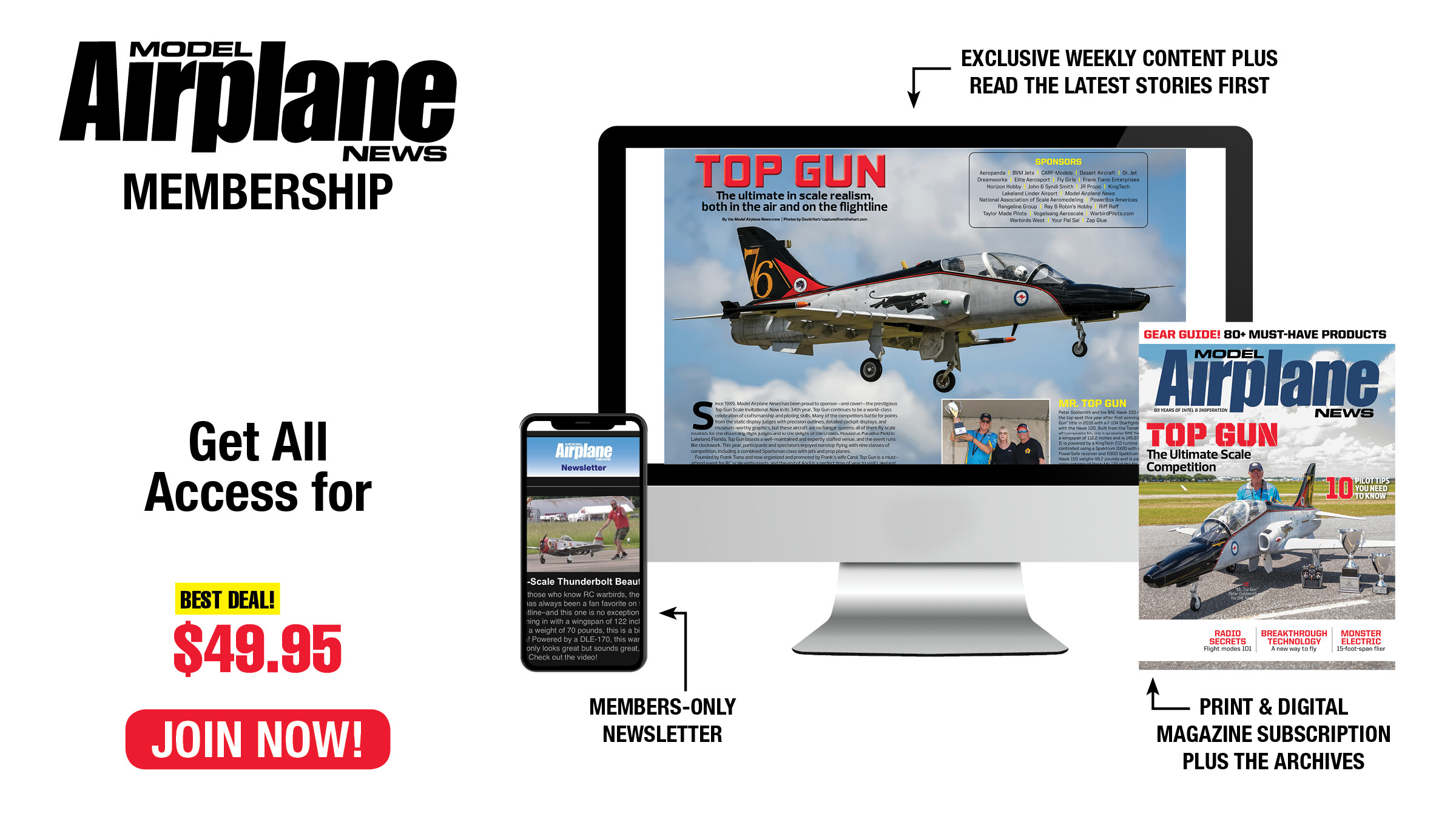 Become an ace with the Model Airplane News ALL-ACCESS MEMBERSHIP! From loops and rolls to crosswind landings, our pro tips will make you the best RC pilot on the flightline. Model Airplane News covers the entire spectrum of RC aircraft, with reviews and how-tos on scale warbirds, 3D aerobats, jets, and more.
You May Also Enjoy Our Monthly Magazine Subscription