FMS Futura V3 – EDF price tag, turbine excitement!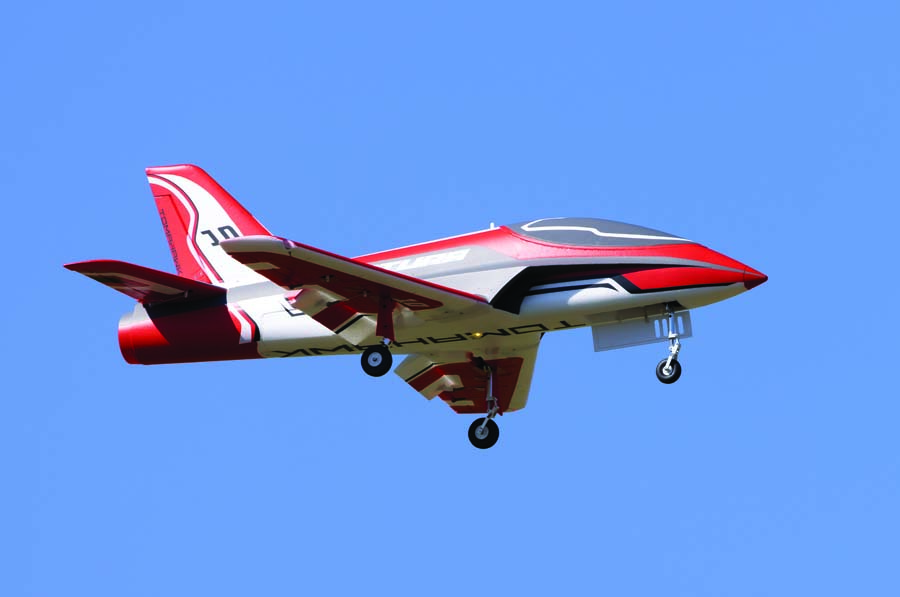 The Tomahawk Aviation Futura 2.5-meter turbine jet is one of the smoothest, fastest sport jets I've ever had the chance to fly. It was designed by an aeronautical engineer who works for British Aerospace, and I was honored to be asked to fly one because it's way out of my price range (and it burns close to 5 gallons of fuel per flight!). Lucky for the rest of us, FMS has a licensed copy that...
PARDON THE INTERRUPTION
Purchase Options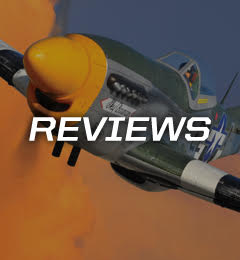 In-depth building and flight reviews of the latest planes, radios, and accessories.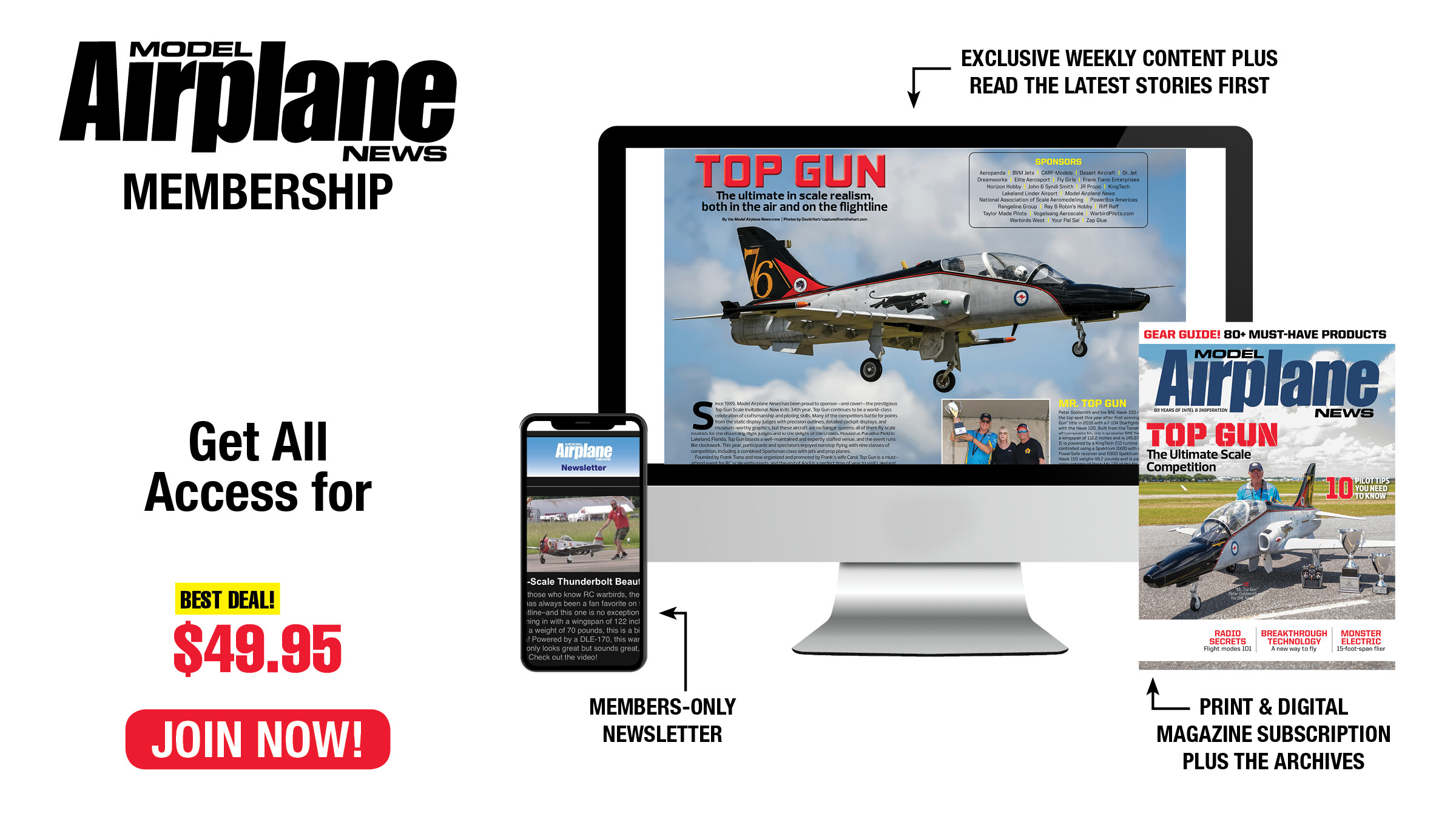 Become an ace with the Model Airplane News ALL-ACCESS MEMBERSHIP! From loops and rolls to crosswind landings, our pro tips will make you the best RC pilot on the flightline. Model Airplane News covers the entire spectrum of RC aircraft, with reviews and how-tos on scale warbirds, 3D aerobats, jets, and more.
You May Also Enjoy Our Monthly Magazine Subscription