Hangar 9 Fun Scale P-47 Thunderbolt PNP – Step up to warbirds with this great-flying Jug!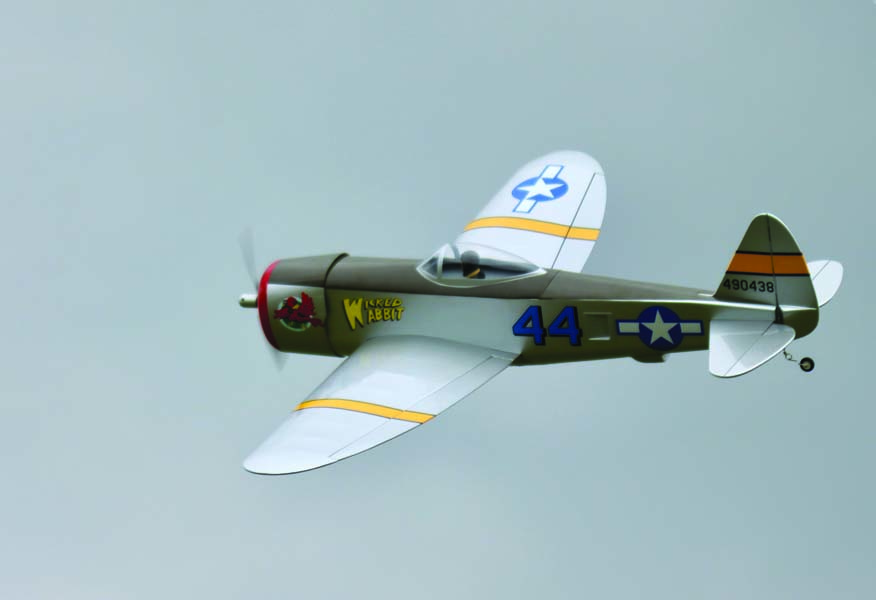 The P-47 Thunderbolt is one of the most iconic warbirds ever. Over the years, the P-47 has been modelled many times and in various color schemes and sizes. This 58.4-inch-span, stand-off scale model is constructed almost entirely from wood and is finished in UltraCote film covering. The PNP model comes equipped with a 60-amp Avian Smart speed control that can provide real-time battery voltage, current, motor rpm and other data. UNIQUE FEATURES The P-47 is...
PARDON THE INTERRUPTION
Purchase Options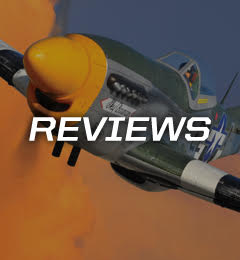 In-depth building and flight reviews of the latest planes, radios, and accessories.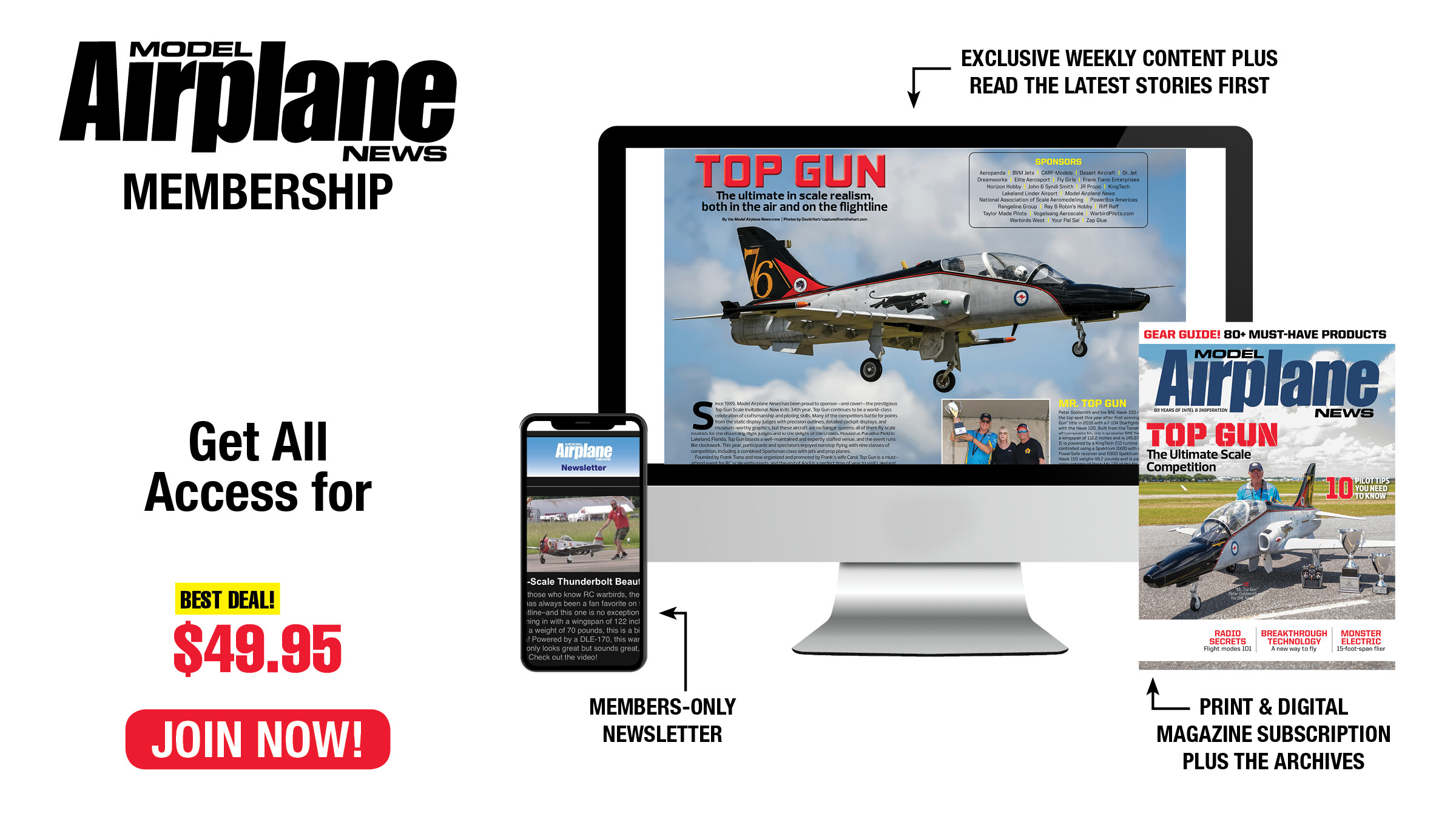 Become an ace with the Model Airplane News ALL-ACCESS MEMBERSHIP! From loops and rolls to crosswind landings, our pro tips will make you the best RC pilot on the flightline. Model Airplane News covers the entire spectrum of RC aircraft, with reviews and how-tos on scale warbirds, 3D aerobats, jets, and more.
You May Also Enjoy Our Monthly Magazine Subscription