HOBBY HACKS – November 2022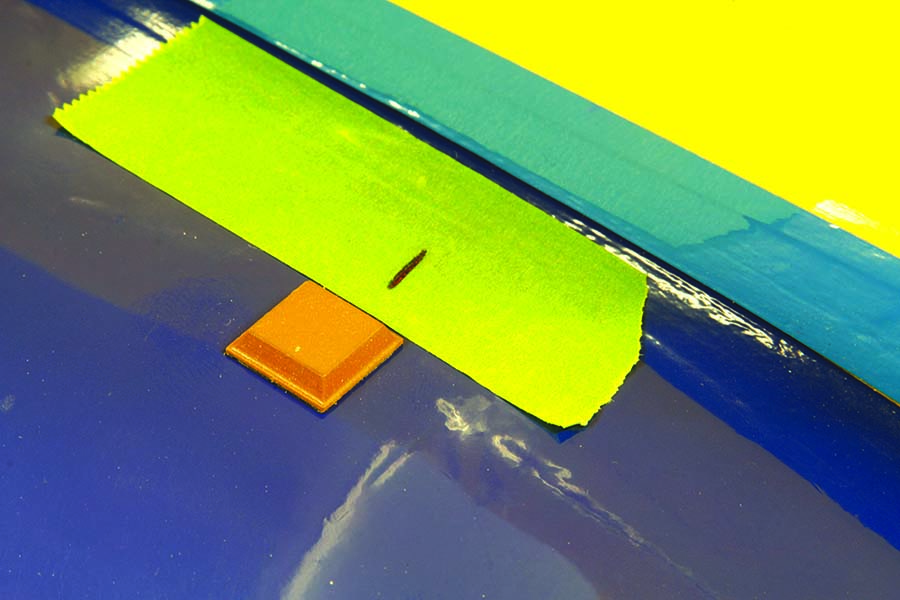 Dot Marks the Spot To mark the center-of-gravity balance points on the wings of your model airplanes, first run a piece of 1-inch-wide low-tack tape along the wing where it meets the fuselage. Then measure the prescribed distance from the wing's leading edge and make a mark on the outer edge of the tape. At that mark, stick an adhesive-backed door bumper to the wing and then remove the tape. The bumper is easy to...
PARDON THE INTERRUPTION
Purchase Options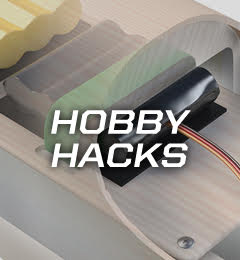 Easy tips that save time and money.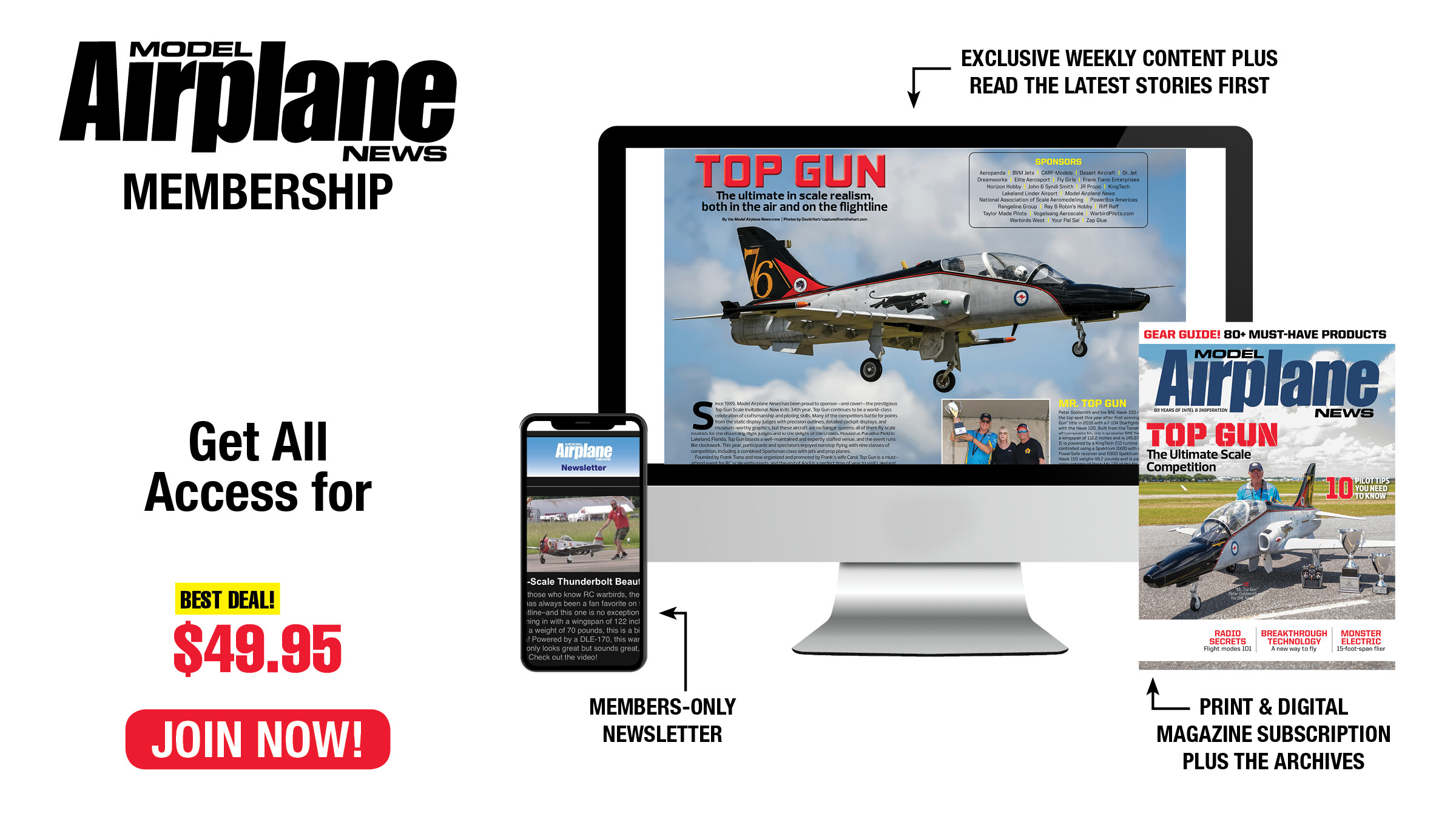 Become an ace with the Model Airplane News ALL-ACCESS MEMBERSHIP! From loops and rolls to crosswind landings, our pro tips will make you the best RC pilot on the flightline. Model Airplane News covers the entire spectrum of RC aircraft, with reviews and how-tos on scale warbirds, 3D aerobats, jets, and more.
You May Also Enjoy Our Monthly Magazine Subscription