Hobby Lobby F-35 Lightning II 360 Degree Thrust Vectoring Jet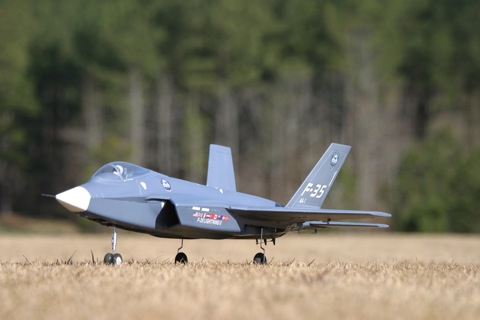 By: Greg Gimlick The conventional takeoff and landing (CTOL) version of the F-35A was designed for the U.S. Air Force and is the primary export version of the Lightning II. The F-35 uses standard runways for takeoffs and landings. Internal fuel capacity is provides a range of more than 1,200 miles. External tanks can be mounted to extend that range considerably. Armament is a 25 mm GAU-22/A cannon internally, two AIM-120C air-to-air missiles, and two...
PARDON THE INTERRUPTION
Purchase Options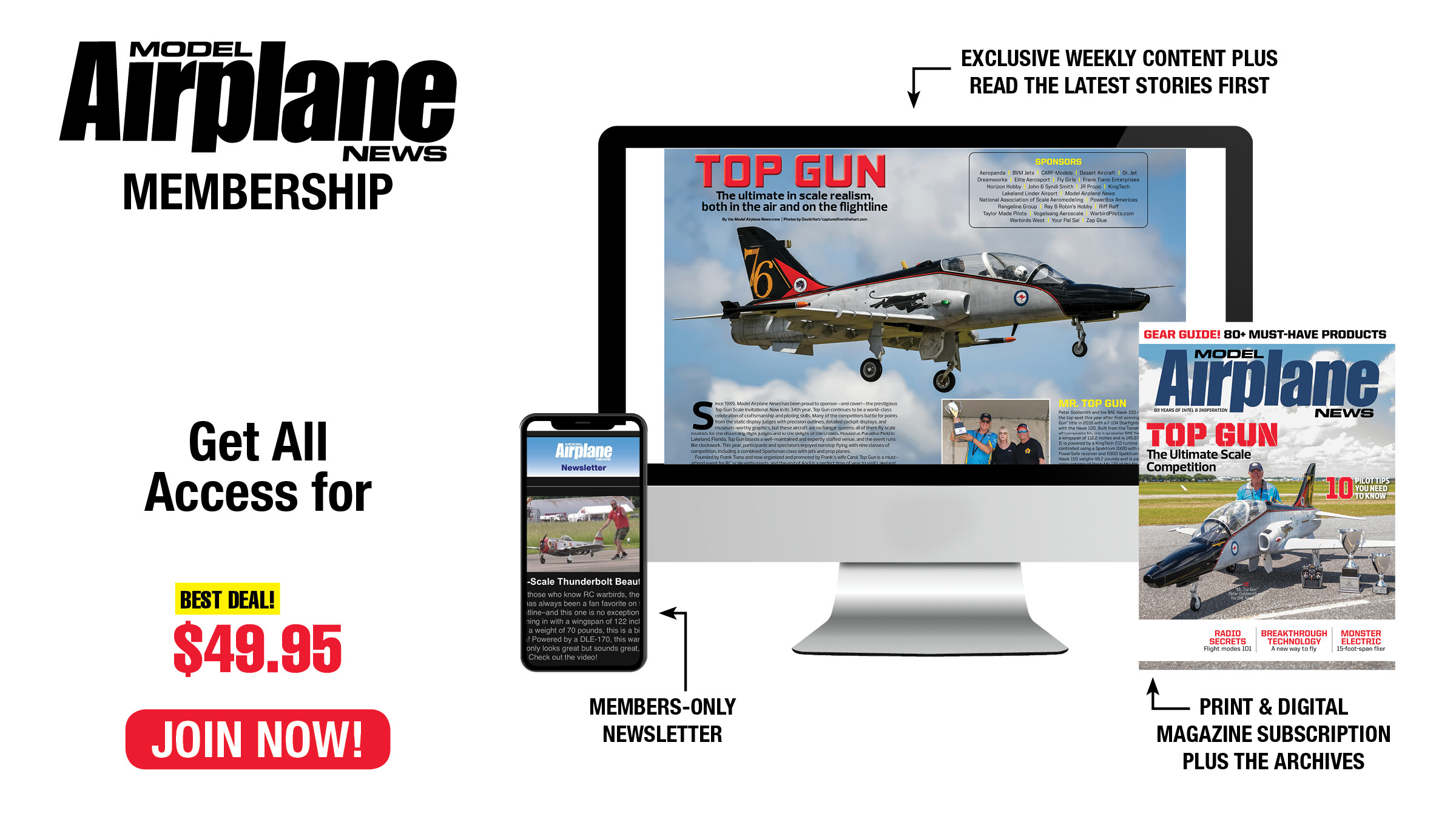 Become an ace with the Model Airplane News ALL-ACCESS MEMBERSHIP! From loops and rolls to crosswind landings, our pro tips will make you the best RC pilot on the flightline. Model Airplane News covers the entire spectrum of RC aircraft, with reviews and how-tos on scale warbirds, 3D aerobats, jets, and more.
You May Also Enjoy Our Monthly Magazine Subscription