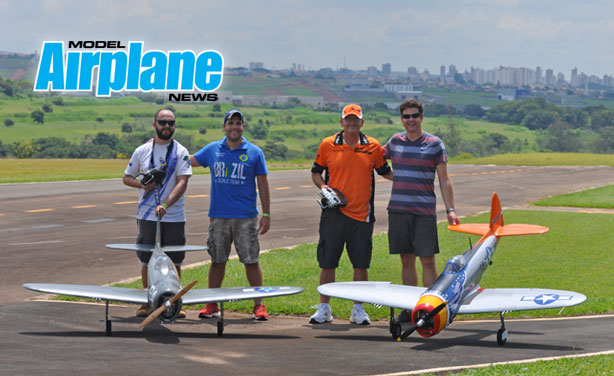 PHOTOGRAPHS BY KLAUS RONGE The 15th annual helicopter gathering becomes the world's largest RC event of its kind Kyle Stacy shows what the stock Audacity Models Pantera 50 is capable of. VIDEO ONLINE Go to modelairplanenews.com The survivors of a heat in the Carnage 450 Pylon Race. Check out Jeff Fassbinder's (right) Mini Titan's landing gear. The 15th International Radio Control Helicopter Association (IRCHA) Jamboree broke the record for pilot registration this year with 712...
PARDON THE INTERRUPTION
Purchase Options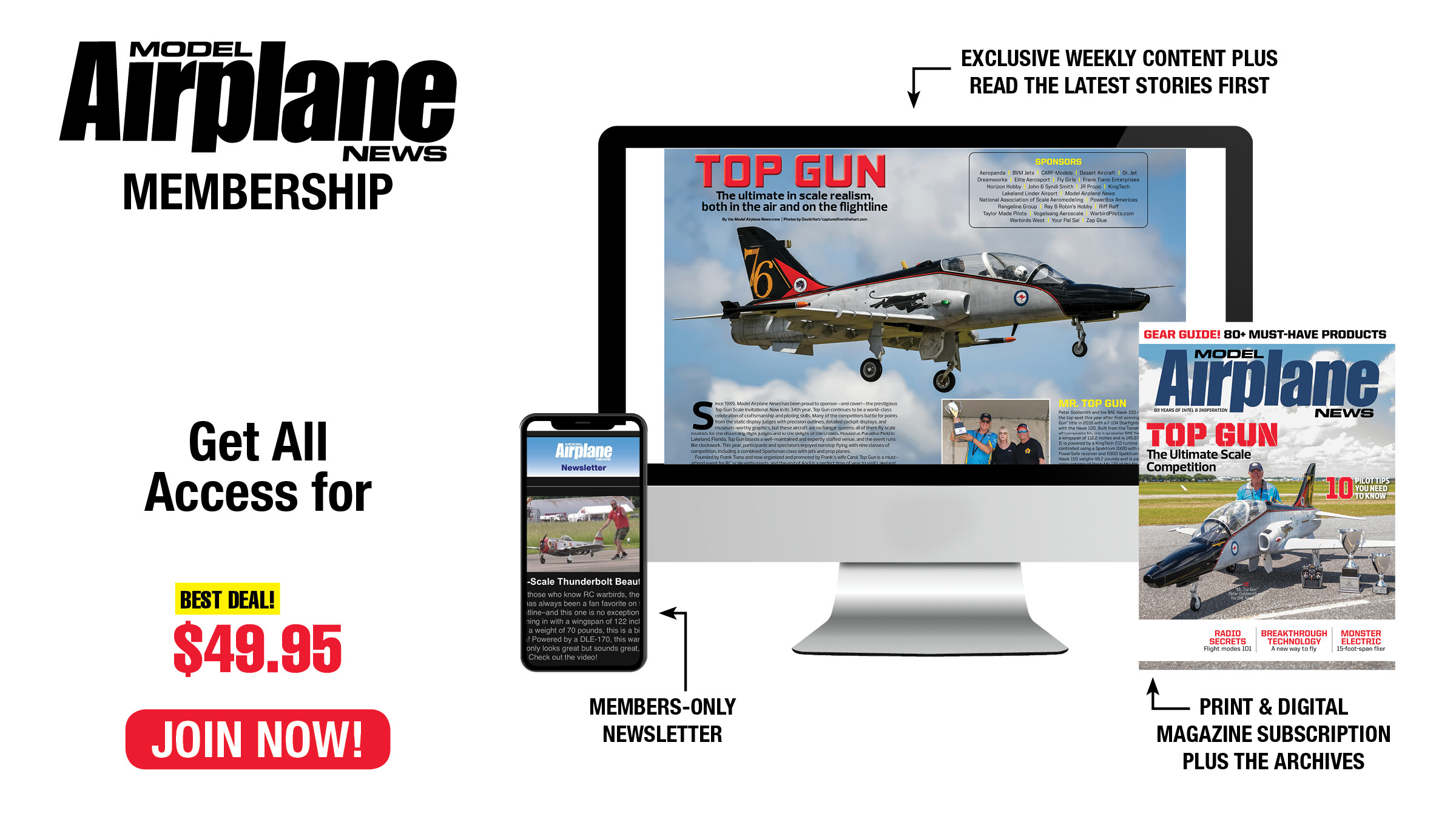 Become an ace with the Model Airplane News ALL-ACCESS MEMBERSHIP! From loops and rolls to crosswind landings, our pro tips will make you the best RC pilot on the flightline. Model Airplane News covers the entire spectrum of RC aircraft, with reviews and how-tos on scale warbirds, 3D aerobats, jets, and more.
You May Also Enjoy Our Monthly Magazine Subscription