Ki-43 Oscar – From ARF to one-of-a-kind showstopper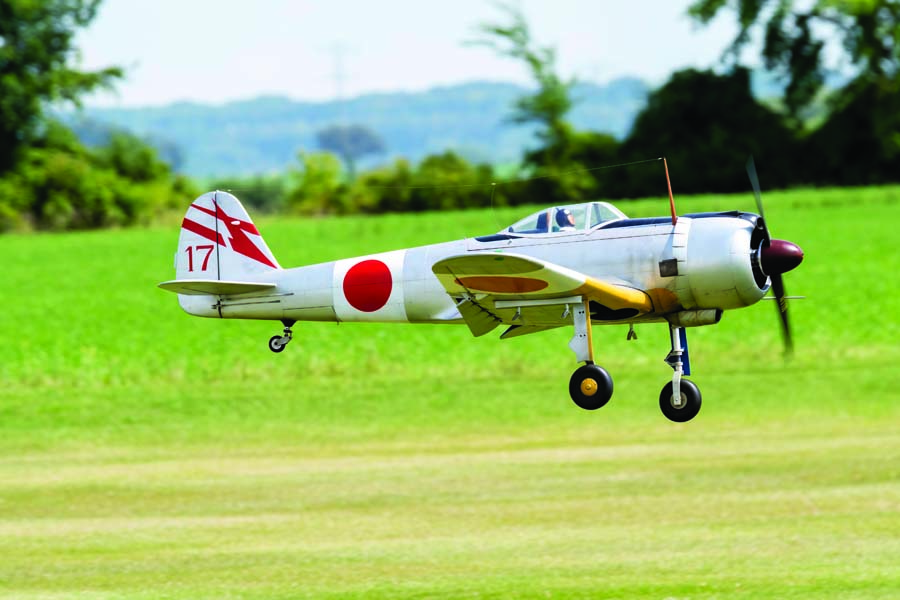 When you hear the name "Chuck Hamilton," you may think of his plans-built SBD-3 Dauntless model, with which he placed in the Expert class at the Top Gun Scale Invitational. So when we saw photos of his latest creation, a Ki-43 Oscar, and heard that it was originally a Hangar 9 ARF, we knew we had to find out more. Here's what Chuck had to say about his warbird makeover. Model Airplane News: How did...
PARDON THE INTERRUPTION
Purchase Options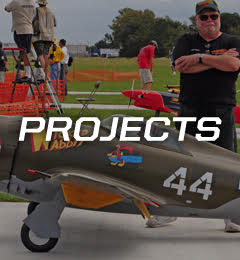 Build-alongs, details about incredible scale aircraft, construction articles, and more.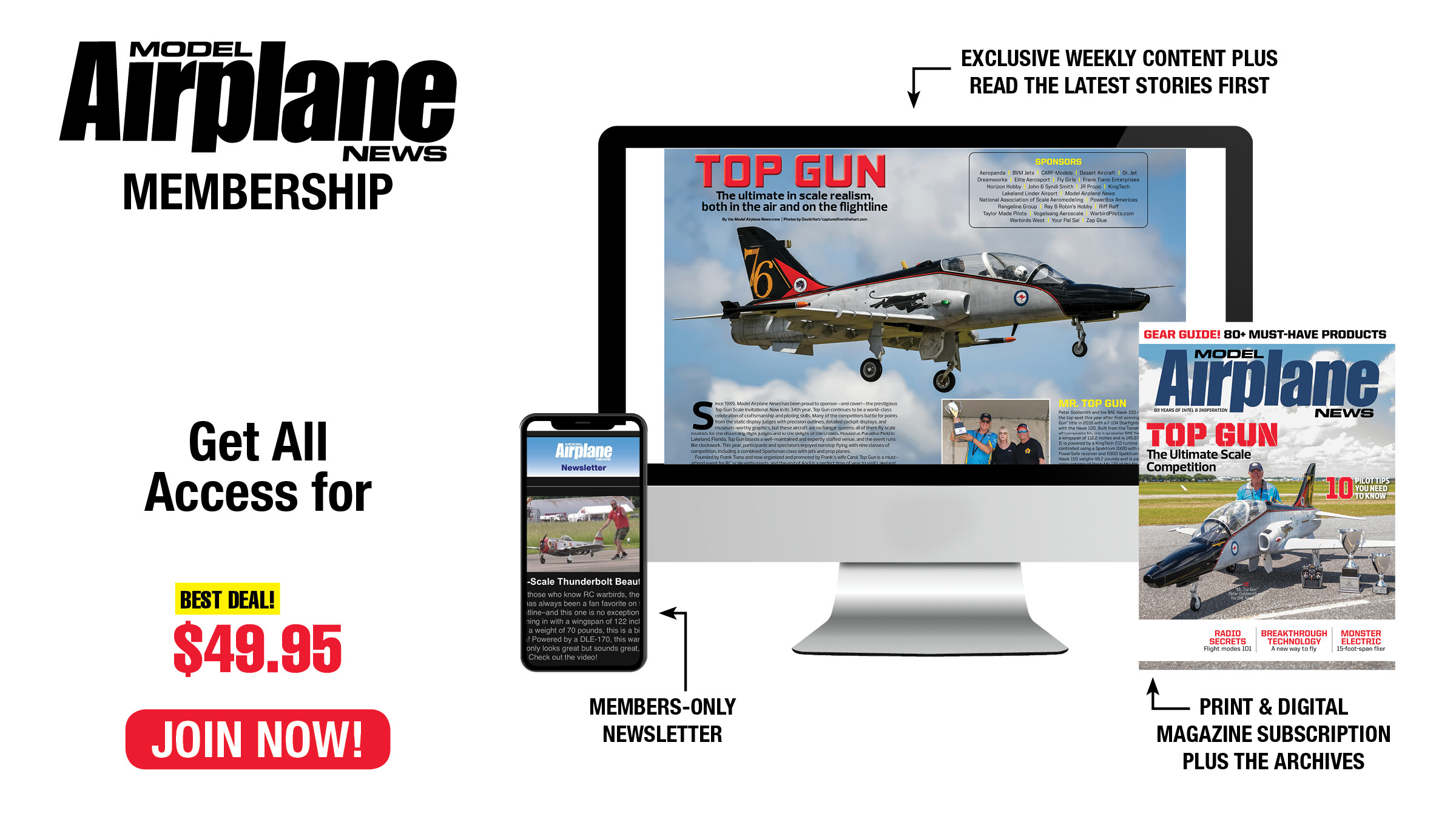 Become an ace with the Model Airplane News ALL-ACCESS MEMBERSHIP! From loops and rolls to crosswind landings, our pro tips will make you the best RC pilot on the flightline. Model Airplane News covers the entire spectrum of RC aircraft, with reviews and how-tos on scale warbirds, 3D aerobats, jets, and more.
You May Also Enjoy Our Monthly Magazine Subscription