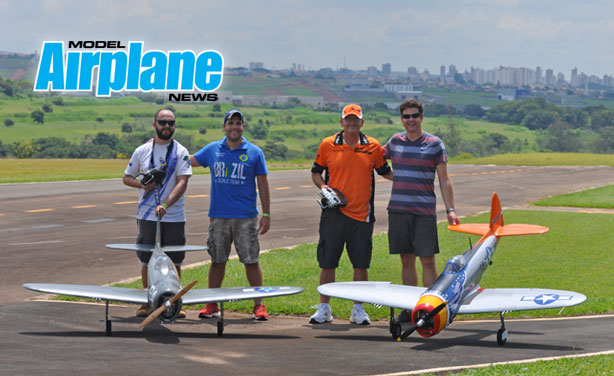 PHOTOGRAPHS BY HOPE McCALL SPEC CHECK MODEL Caliber 4 MANUFACTURER Kyosho DISTRIBUTOR Kyosho America MAIN-ROTOR DIAMETER 43.5 in. WEIGHT 6.5 lb. ENGINE REQ'D .32 to .40 2-stroke RADIO REQ'D 6-channel PRICE $269.99 HIGHLIGHTS ÔøΩ Stable and aerobatic ÔøΩ Economical and compact ÔøΩ One-piece flybar ÔøΩ Great flight performance VIDEO ONLINE Go to modelairplanenews.com SPECTACULAR PERFORMANCE IN A COMPACT AND ECONOMICAL .30- TO .40-CLASS HELI The Kyosho Caliber 4 is based on the successful Caliber 3...
PARDON THE INTERRUPTION
Purchase Options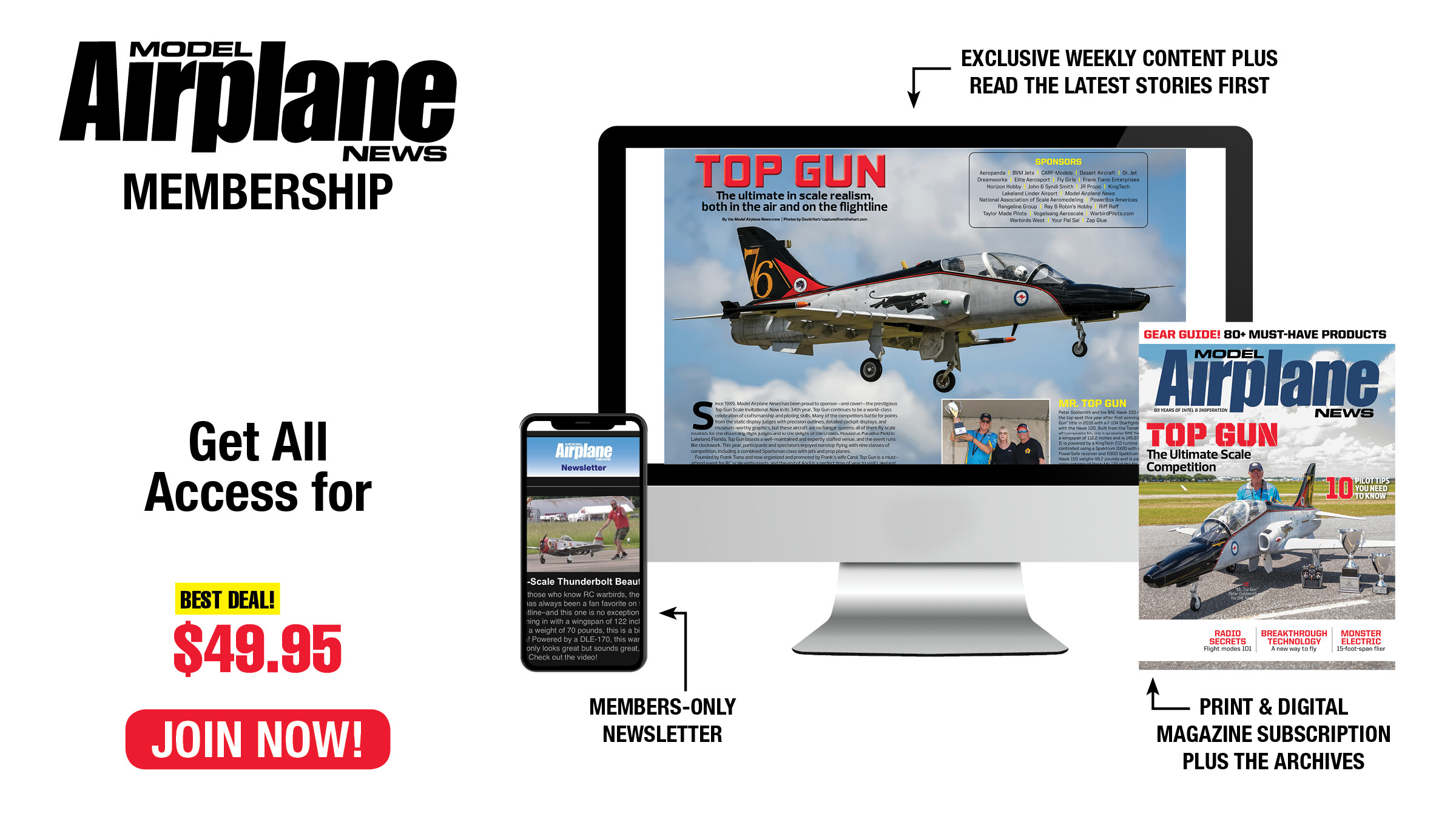 Become an ace with the Model Airplane News ALL-ACCESS MEMBERSHIP! From loops and rolls to crosswind landings, our pro tips will make you the best RC pilot on the flightline. Model Airplane News covers the entire spectrum of RC aircraft, with reviews and how-tos on scale warbirds, 3D aerobats, jets, and more.
You May Also Enjoy Our Monthly Magazine Subscription