Legend Hobby/Seagull Models – Cessna Grand Caravan 208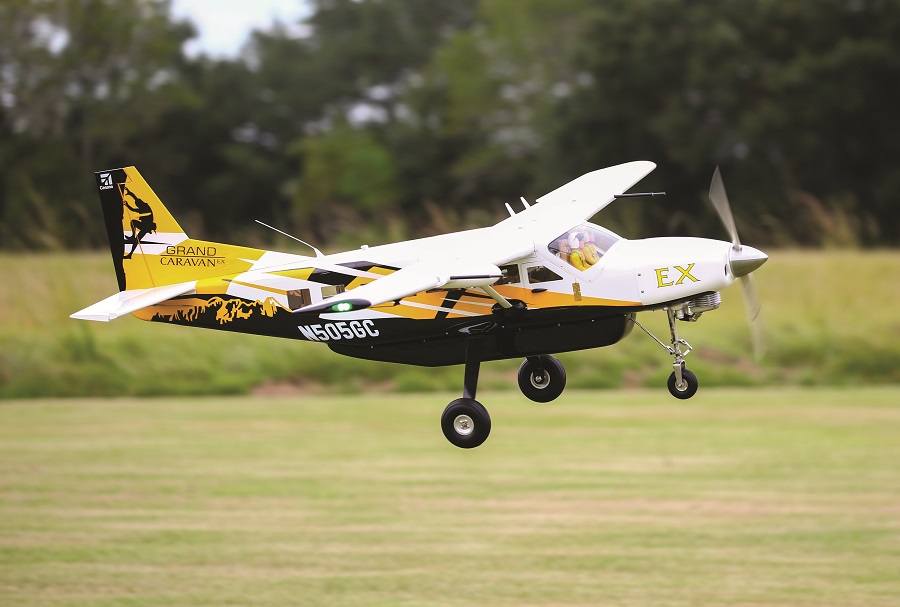 The Cessna Grand Caravan 208 is a legend in aviation circles. A single engine utility aircraft that punches up with capabilities that rival many twin engine aircraft in its class. Its seemingly simple configuration belies its near extreme utility. It's a plane almost never modeled, but now Seagull Models brings us a large scale version for 35cc gas engines (or equivalent size electric) with some surprising features. It's an impressive, 85-inch-span model that features lights,...
PARDON THE INTERRUPTION
Purchase Options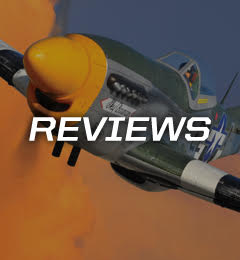 In-depth building and flight reviews of the latest planes, radios, and accessories.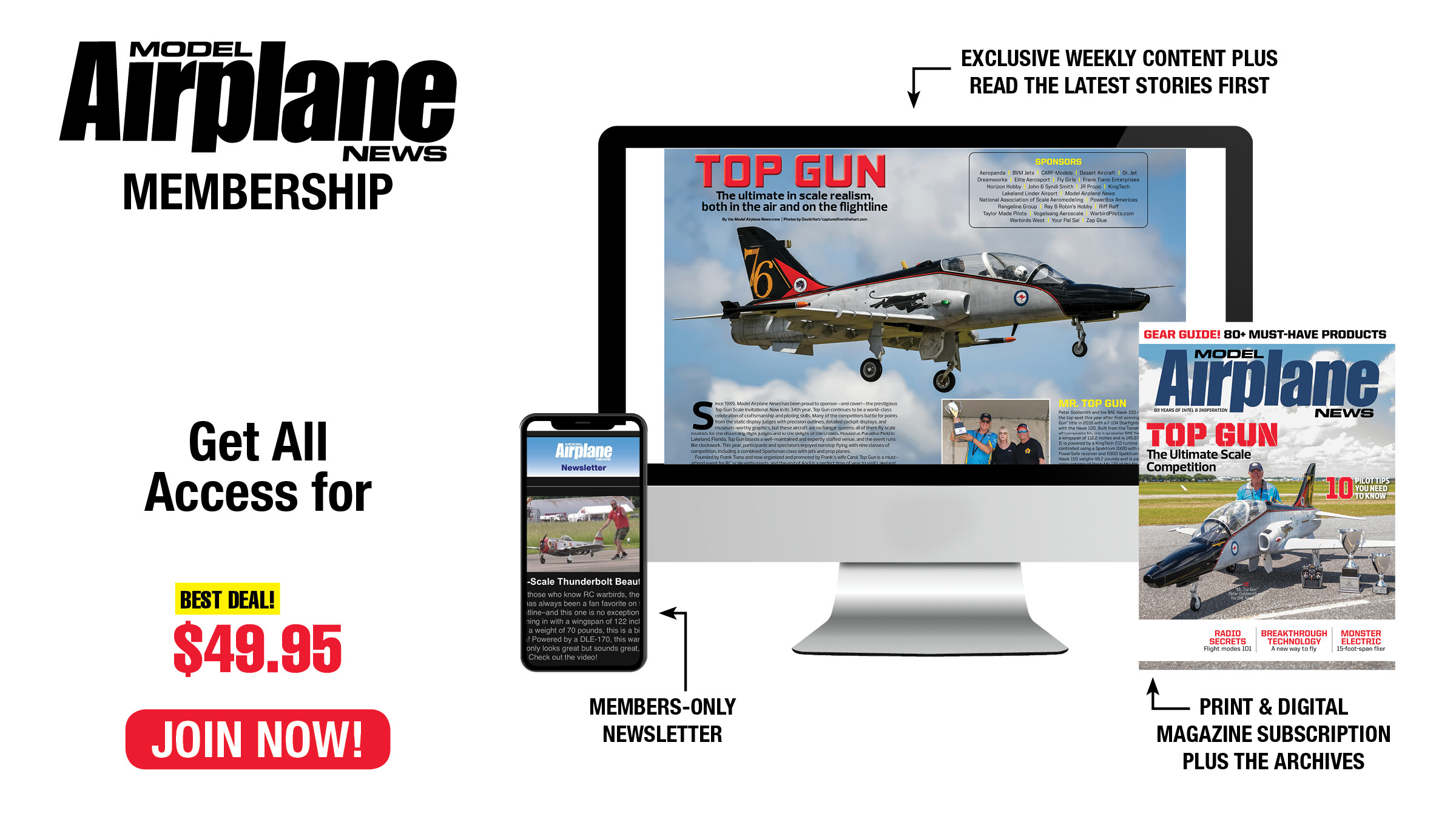 Become an ace with the Model Airplane News ALL-ACCESS MEMBERSHIP! From loops and rolls to crosswind landings, our pro tips will make you the best RC pilot on the flightline. Model Airplane News covers the entire spectrum of RC aircraft, with reviews and how-tos on scale warbirds, 3D aerobats, jets, and more.
You May Also Enjoy Our Monthly Magazine Subscription