Miniature Marvel – Exact-scale P-51D Mustang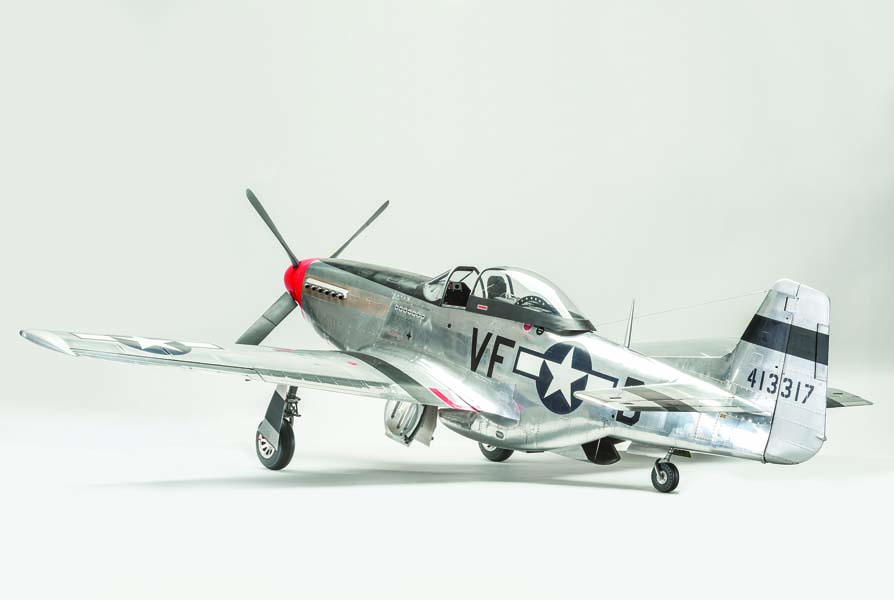 David Glen's scratch-built P-51D Mustang is an awe-inspiring work of art that seems more remarkable the closer you look at it. Aluminum lithoplate panels announce air superiority, and the model's minimalist paint scheme shows off its immaculate surface detail. Even its elevator trim tab and its pushrod and link assembly are the same tube-and-pin arrangements of a full-size P-51D. Peer inside the wheel wells and you'll see the fuel selector-valve, hydraulics, and hoses. And the...
PARDON THE INTERRUPTION
Purchase Options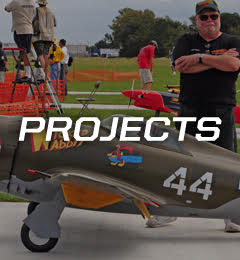 Build-alongs, details about incredible scale aircraft, construction articles, and more.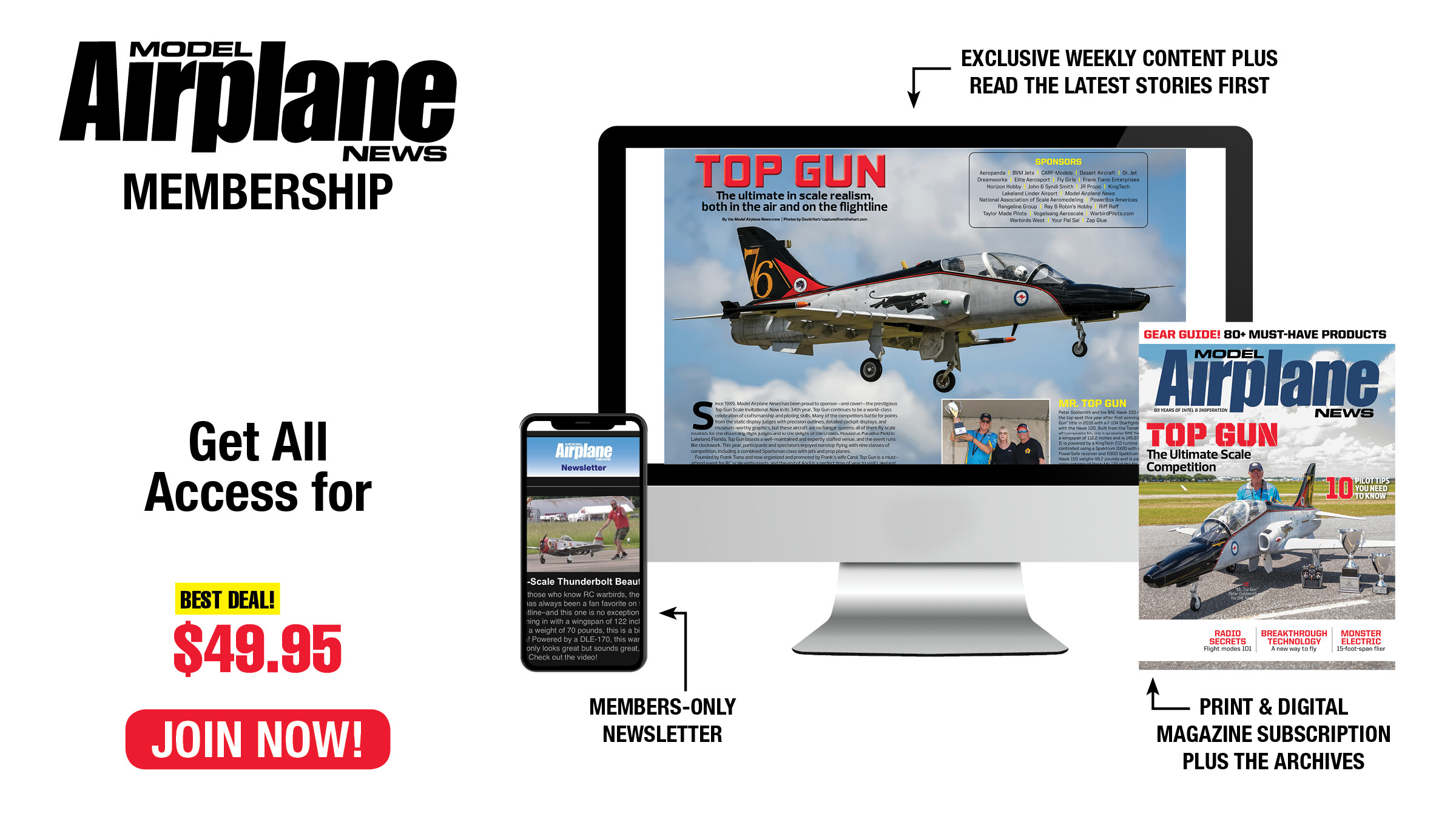 Become an ace with the Model Airplane News ALL-ACCESS MEMBERSHIP! From loops and rolls to crosswind landings, our pro tips will make you the best RC pilot on the flightline. Model Airplane News covers the entire spectrum of RC aircraft, with reviews and how-tos on scale warbirds, 3D aerobats, jets, and more.
You May Also Enjoy Our Monthly Magazine Subscription