New Products – April 2023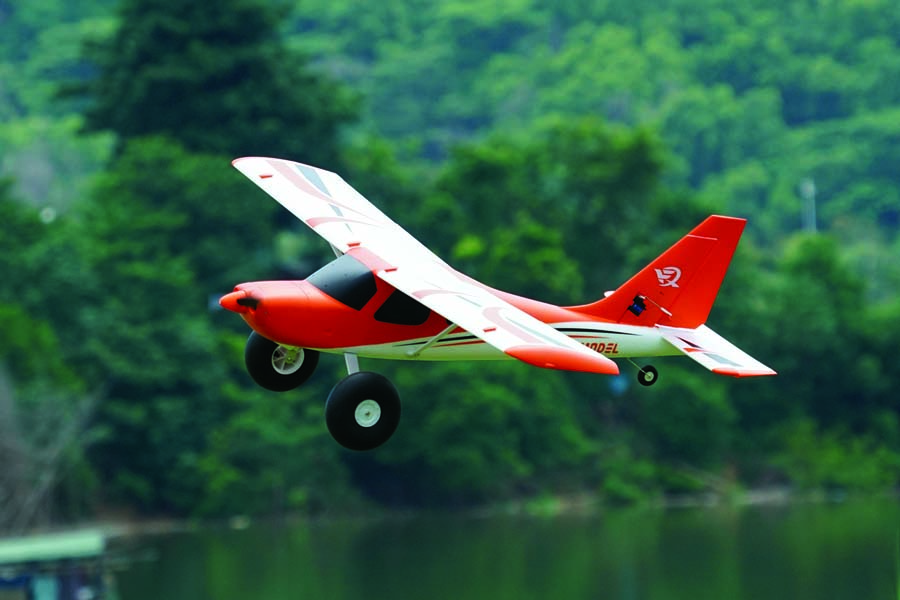 Pilot-RC F-86F Sabre Pilot-RC's first "true scale" aircraft, this composite jet has full scale detail with rivets, panel lines, simulated hatches and more. It comes painted outside the mold and has hidden linkages, quick-release wings and elevator. The turbine-ready model is intended for 120 to 180N turbines and starts at $3,599. It is available in a variety of schemes. chiefaircraft.com Pilot-RC Foamy Electric Pilot-RC's first foam model is made from crash-resistant, printed EPP foam and...
PARDON THE INTERRUPTION
Purchase Options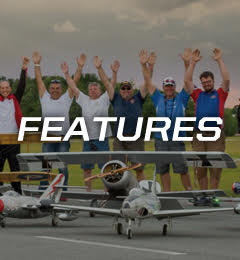 Iincludes event coverage, interviews with top builders and pilots, bonus content about full-size aviation.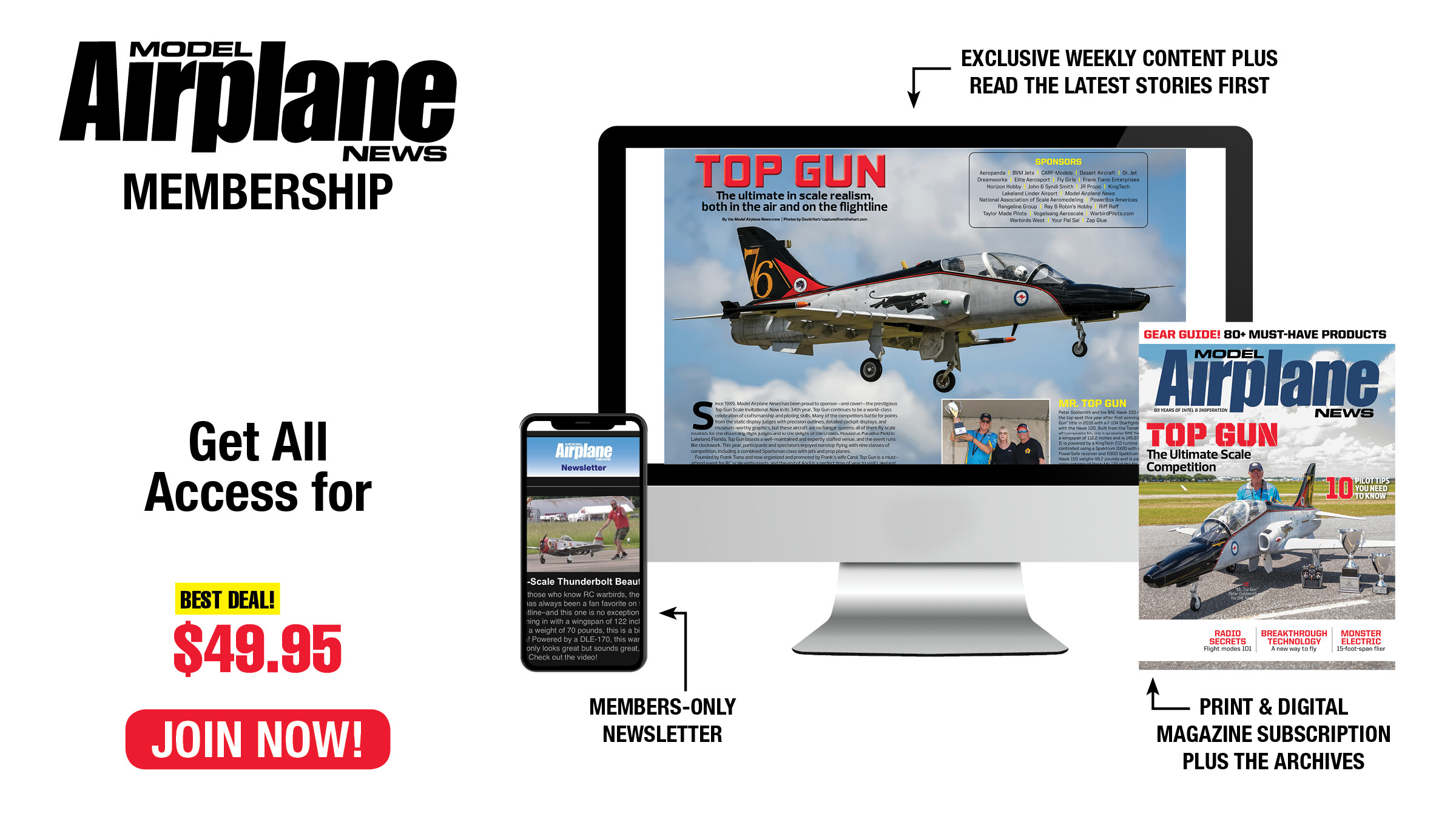 Become an ace with the Model Airplane News ALL-ACCESS MEMBERSHIP! From loops and rolls to crosswind landings, our pro tips will make you the best RC pilot on the flightline. Model Airplane News covers the entire spectrum of RC aircraft, with reviews and how-tos on scale warbirds, 3D aerobats, jets, and more.
You May Also Enjoy Our Monthly Magazine Subscription