PEDRO SANCHEZ'S STEARMAN PT-17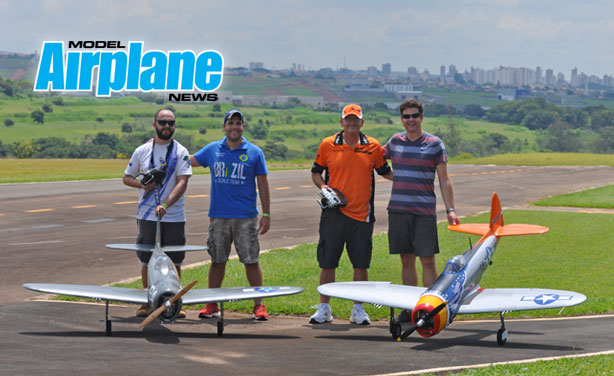 A ⅓-scale rendition of a British restoration Pedro Sanchez's beautiful Stearman on landing approach during its initial maiden flight at Georgia model aviators flying field. Pedro chose an unusual paint scheme not seen on any Stearmans flown here in the States. Master scale modeler Pedro Sanchez is relentless when it comes to detail and realism, and he spends hours looking at photos and full-size airplanes. His latest masterpiece, a ⅓-scale Stearman PT-17 built from a...
PARDON THE INTERRUPTION
Purchase Options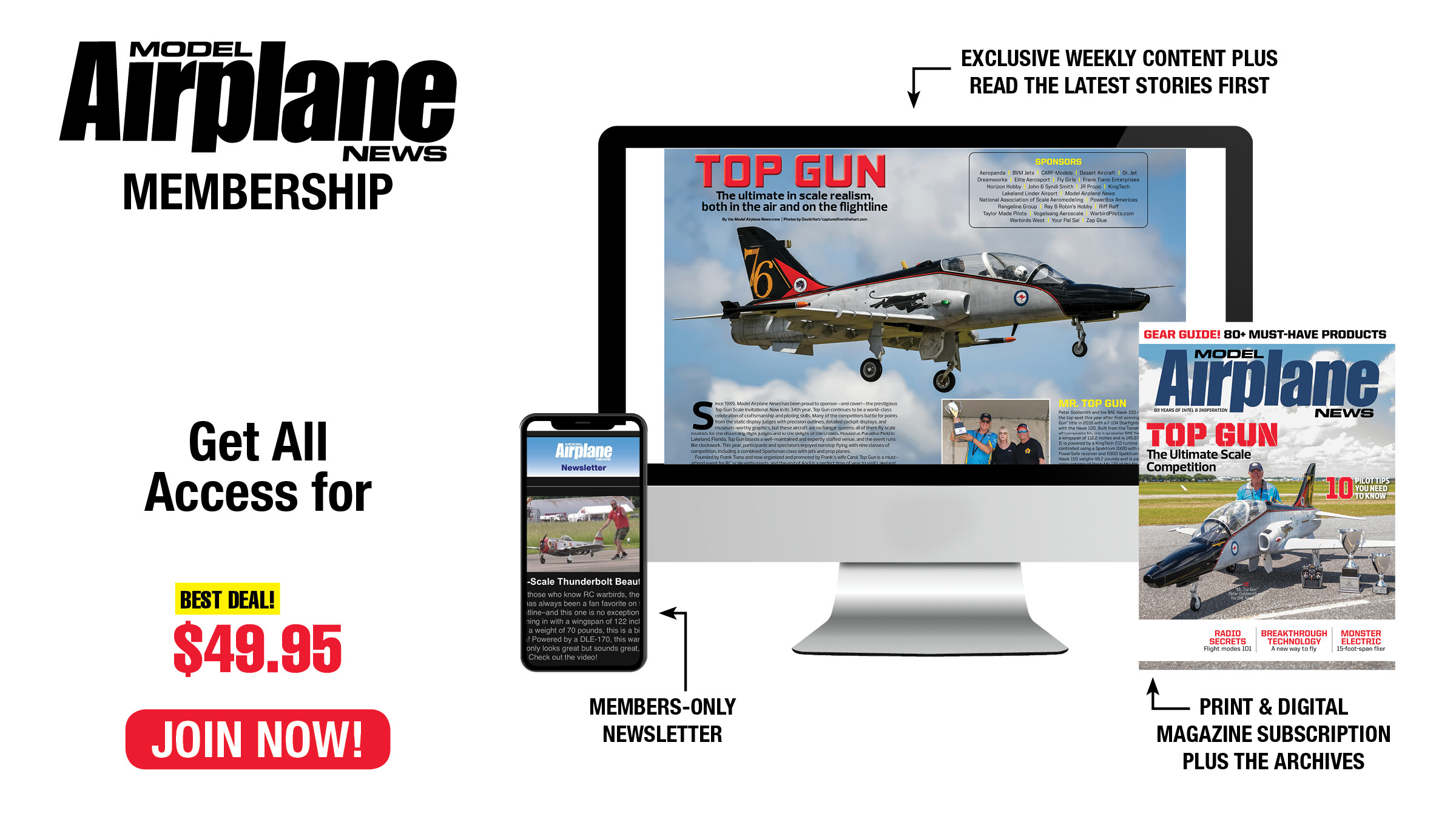 Become an ace with the Model Airplane News ALL-ACCESS MEMBERSHIP! From loops and rolls to crosswind landings, our pro tips will make you the best RC pilot on the flightline. Model Airplane News covers the entire spectrum of RC aircraft, with reviews and how-tos on scale warbirds, 3D aerobats, jets, and more.
You May Also Enjoy Our Monthly Magazine Subscription