Pilot Projects – February 2022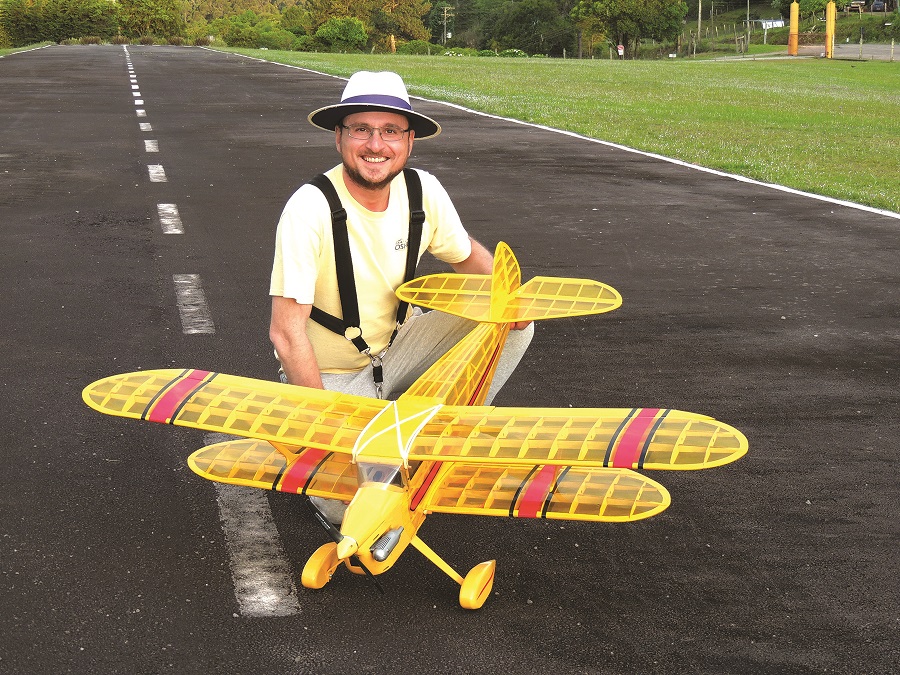 HU-16 ALBATROSS Linda Welch, Vacaville, California Modeled after the full-size Hu-16 at McClellan Air Museum in Sacramento, this 85-inch electric version weighs 12 pounds ready to fly. Linda strip-planked its nacelles, nose hatch, and pontoons and covered the model with fiberglass and Solartex. The model is equipped with landing, nav, strobe, and anti-collision lights and flies very well. After building the H-16, Linda masked it off for her husband Monty to add HobbyPoxy paint. Callie...
PARDON THE INTERRUPTION
Purchase Options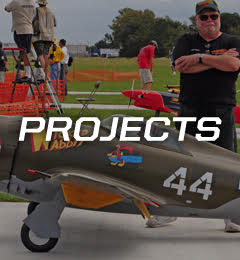 Build-alongs, details about incredible scale aircraft, construction articles, and more.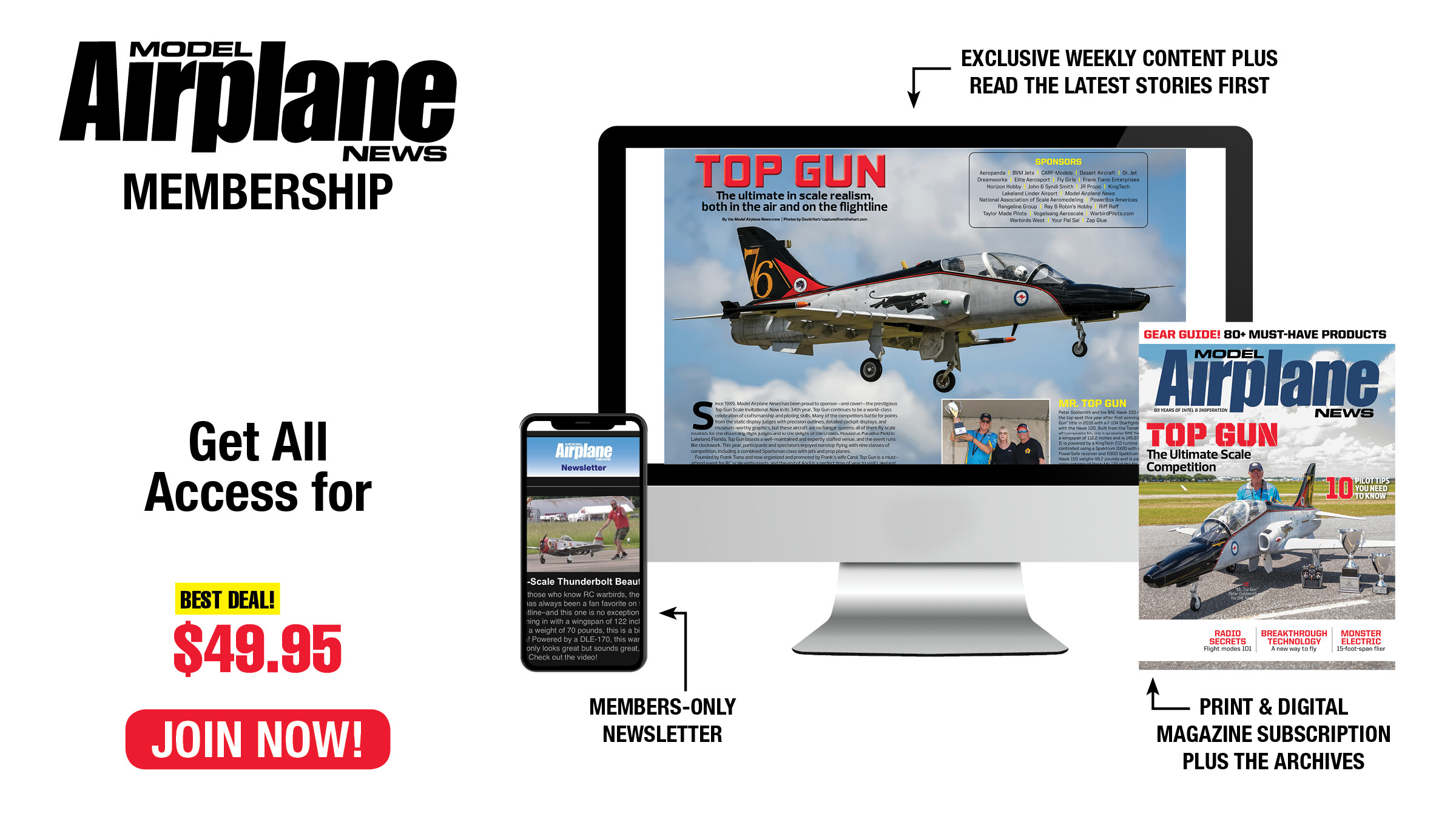 Become an ace with the Model Airplane News ALL-ACCESS MEMBERSHIP! From loops and rolls to crosswind landings, our pro tips will make you the best RC pilot on the flightline. Model Airplane News covers the entire spectrum of RC aircraft, with reviews and how-tos on scale warbirds, 3D aerobats, jets, and more.
You May Also Enjoy Our Monthly Magazine Subscription