Pilot Projects – February 2023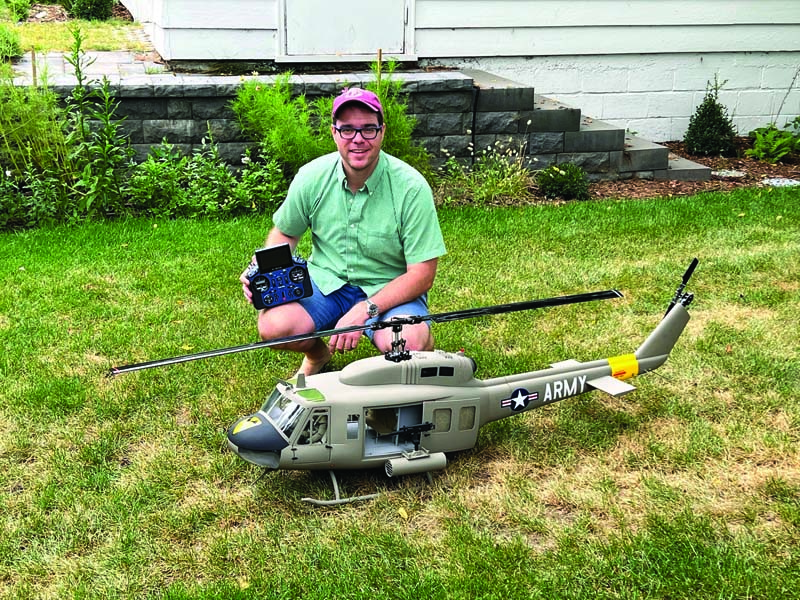 Huey Matt Morley, Mahtomedi, Minnesota A 15th anniversary gift from Matt's wife, this 800mm size Huey is built from a Roban kit from Motion RC. Matt built a test rig to fly the mechanics and get the bugs out prior to installing in the fuselage. After reading the Robert Mason novel "Chicken Hawk," Matt knew he had to finish the Huey in First Air Calvary livery. Speedy Pete E-4 Mark Sirianni, Kane, Pennsylvania Another in...
PARDON THE INTERRUPTION
Purchase Options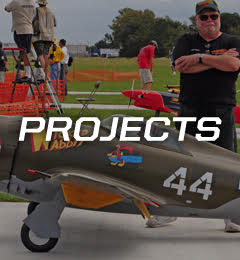 Build-alongs, details about incredible scale aircraft, construction articles, and more.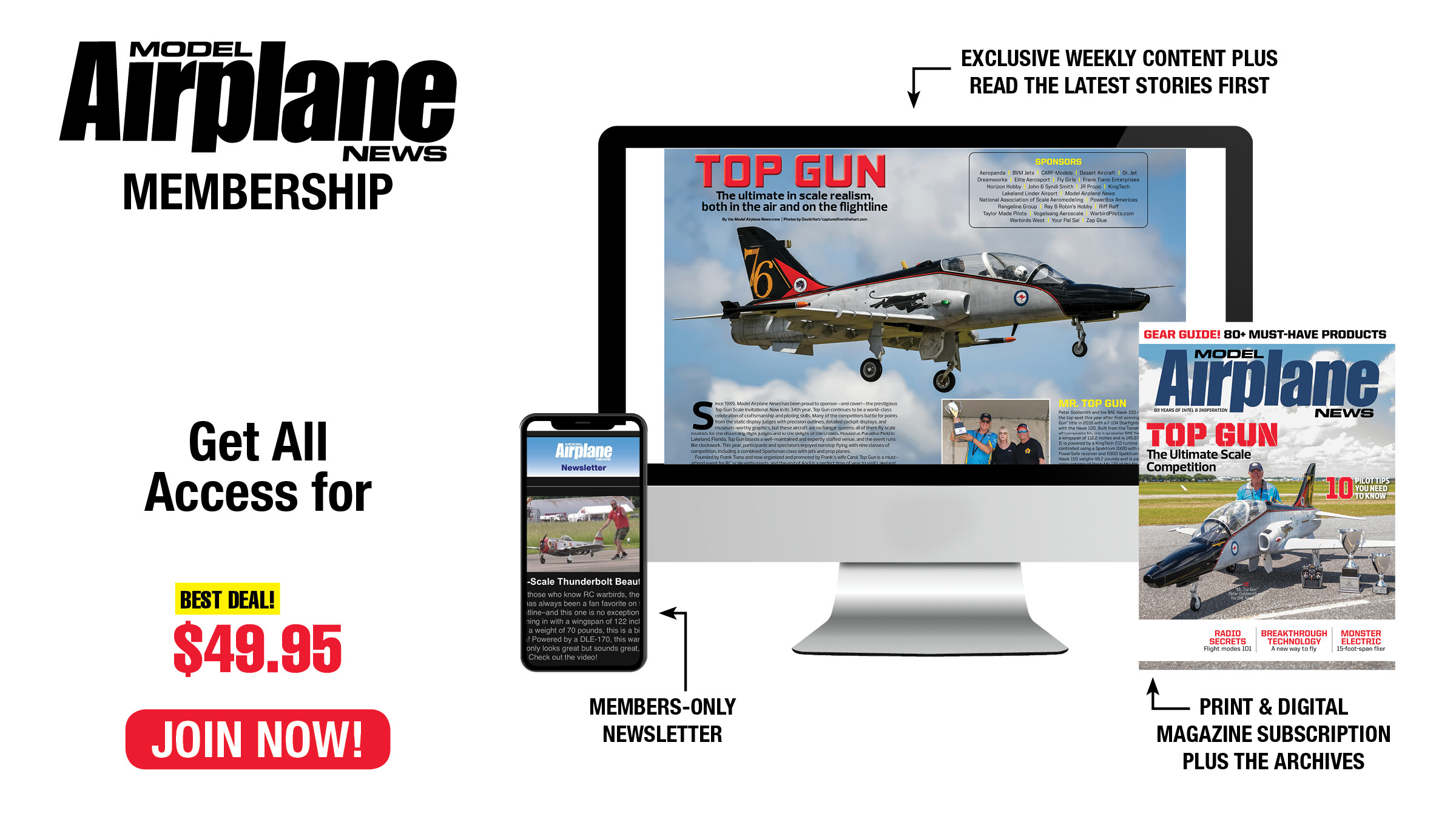 Become an ace with the Model Airplane News ALL-ACCESS MEMBERSHIP! From loops and rolls to crosswind landings, our pro tips will make you the best RC pilot on the flightline. Model Airplane News covers the entire spectrum of RC aircraft, with reviews and how-tos on scale warbirds, 3D aerobats, jets, and more.
You May Also Enjoy Our Monthly Magazine Subscription