A 3D Printed Spitfire & More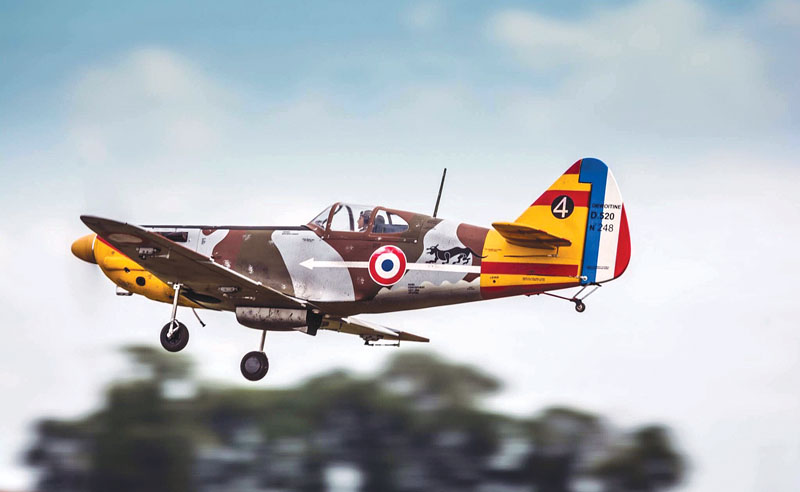 North American "Harvard" Built from Ziroli plans, this 101-inch-span warbird is powered by a Zenoah G62 engine turning a Menz 20x10 prop. It's equipped with Robart retracts and rudder lights, bottom fuselage light, wingtip lights, and landing lights, and it's finished in 3/4-oz. fiberglass cloth with water-based enamel paint. This terrific flight shot was taken by Fred Ismailian at the Chinook Winds RC Club fun-fly this summer. Lee Kelm, Okotoks, Alberta, Canada Supermarine Spitfire This...
PARDON THE INTERRUPTION
Purchase Options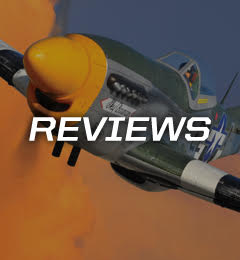 In-depth building and flight reviews of the latest planes, radios, and accessories.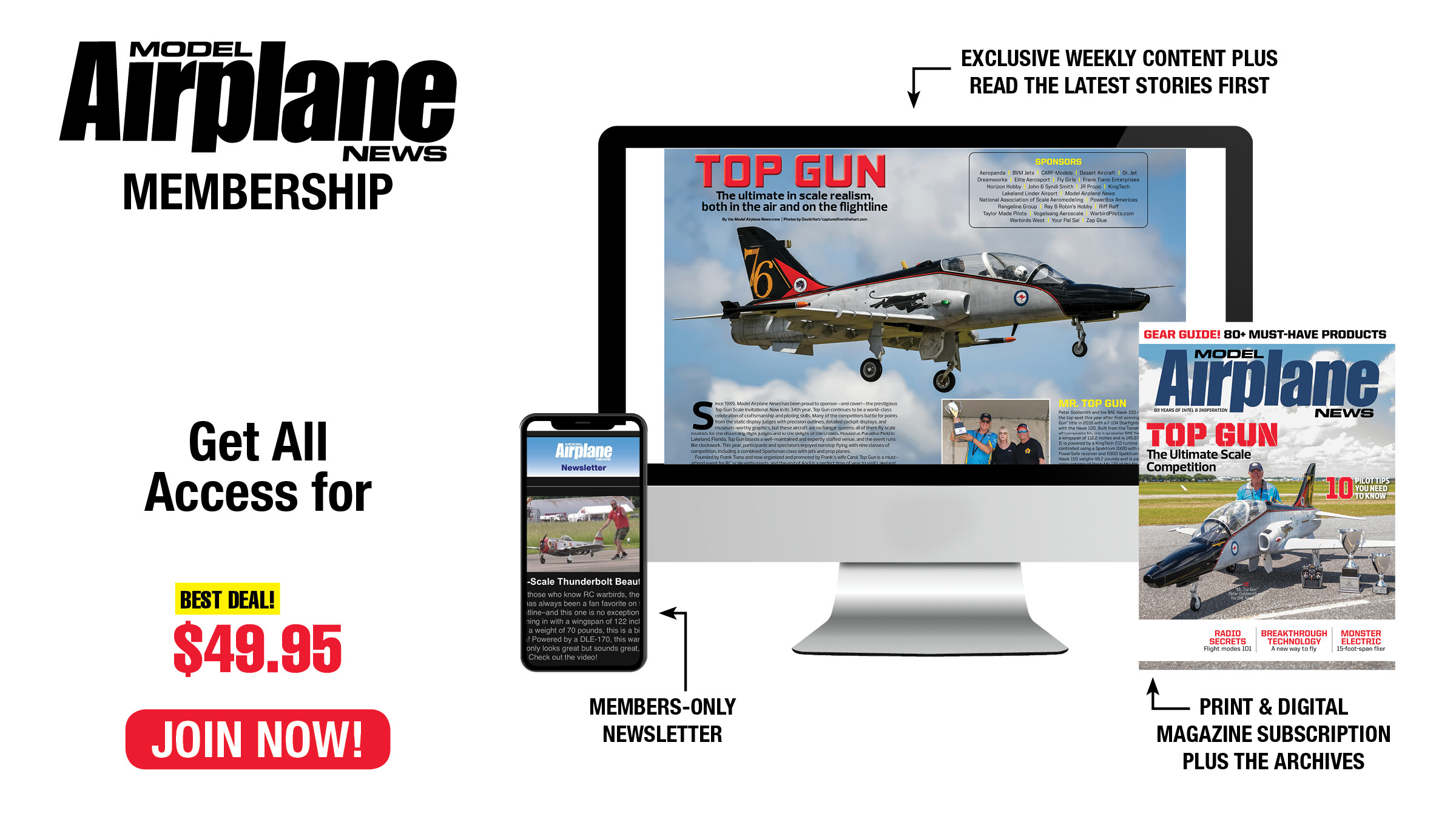 Become an ace with the Model Airplane News ALL-ACCESS MEMBERSHIP! From loops and rolls to crosswind landings, our pro tips will make you the best RC pilot on the flightline. Model Airplane News covers the entire spectrum of RC aircraft, with reviews and how-tos on scale warbirds, 3D aerobats, jets, and more.
You May Also Enjoy Our Monthly Magazine Subscription