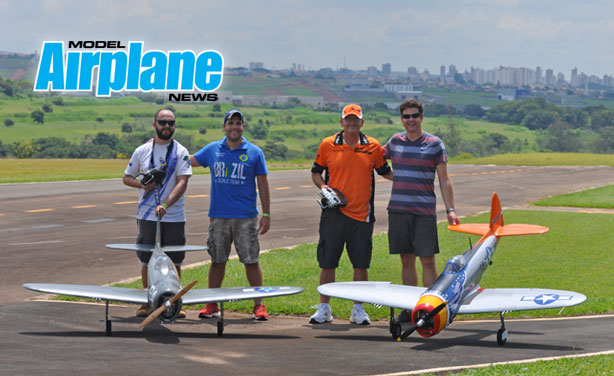 The quintessential bush plane Doors and windows open, a low setting sun — it doesn't get any better for this scale bush plane workhorse. Check out all that scale "eye candy!" The rudder and vertical fin (as well as the horizontal stabilizer and elevators) are built over the plans and then lifted from the building board and sanded to shape. The hinges are secured with Canopy 560 glue after the frames are covered. The wing...
PARDON THE INTERRUPTION
Purchase Options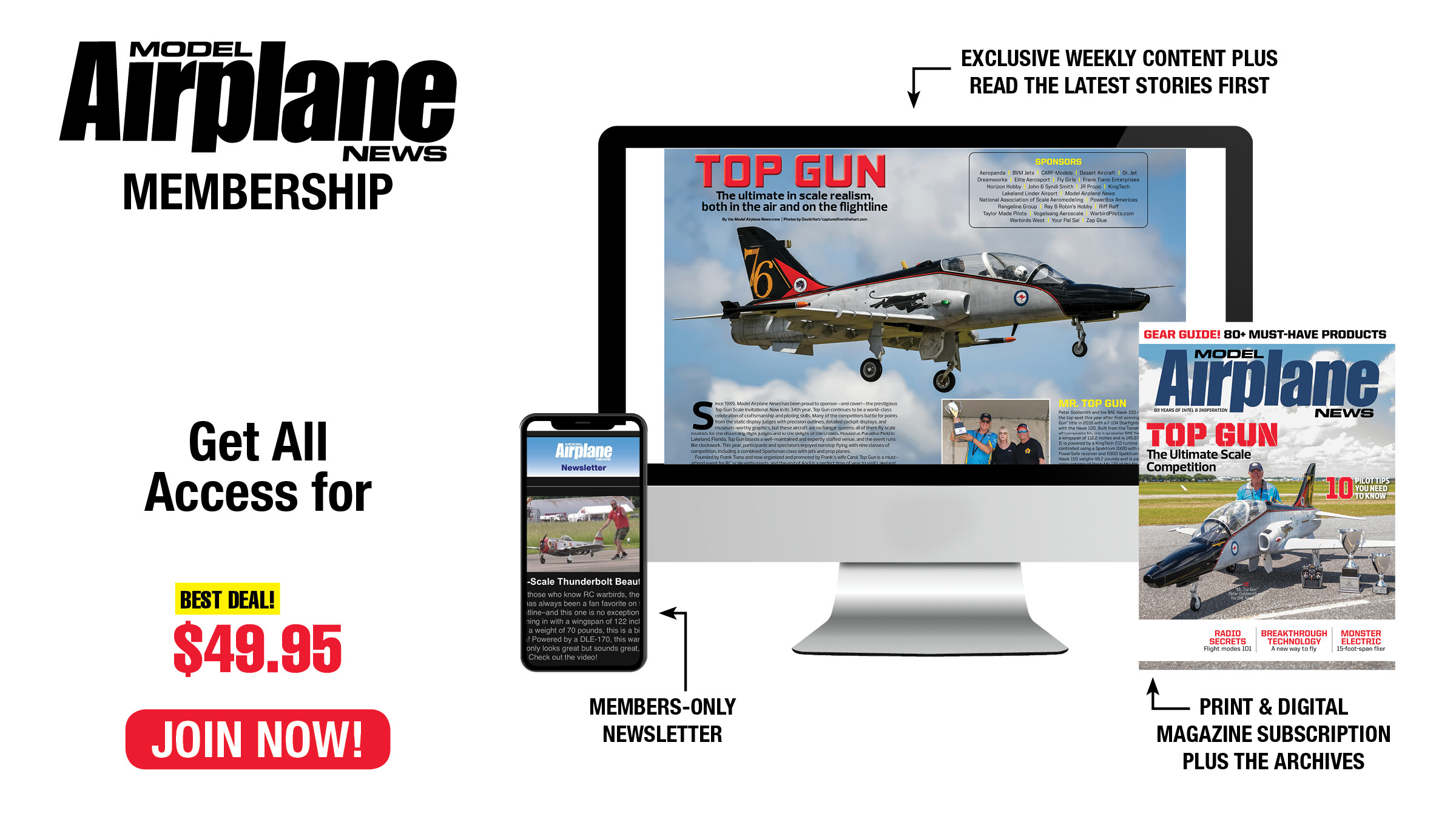 Become an ace with the Model Airplane News ALL-ACCESS MEMBERSHIP! From loops and rolls to crosswind landings, our pro tips will make you the best RC pilot on the flightline. Model Airplane News covers the entire spectrum of RC aircraft, with reviews and how-tos on scale warbirds, 3D aerobats, jets, and more.
You May Also Enjoy Our Monthly Magazine Subscription