Product Review: Spektrum RC S2200 G2 Smart Charger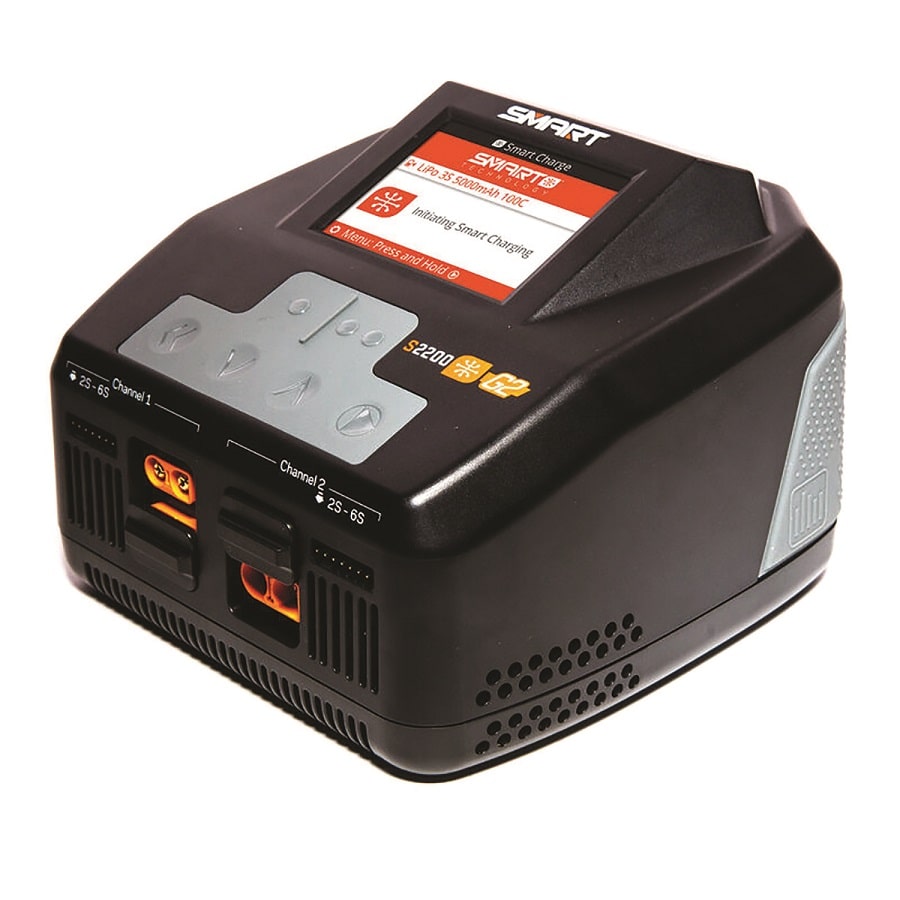 Electric power systems can be intimidating, and not everyone wants to understand watts, C ratings, charge rates, balancing etc. I love the tech, but some folks just want to fly. Wouldn't it be great it we could just plug in a battery, and have it safely charged and balanced without worrying about burning down the garage? Sounds great? Keep reading. Spektrum Smart batteries, chargers, and speed controls are an evolution in technology. The onboard circuitry...
PARDON THE INTERRUPTION
Purchase Options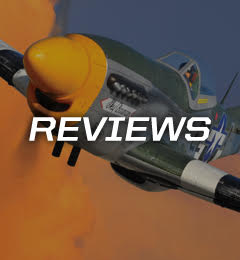 In-depth building and flight reviews of the latest planes, radios, and accessories.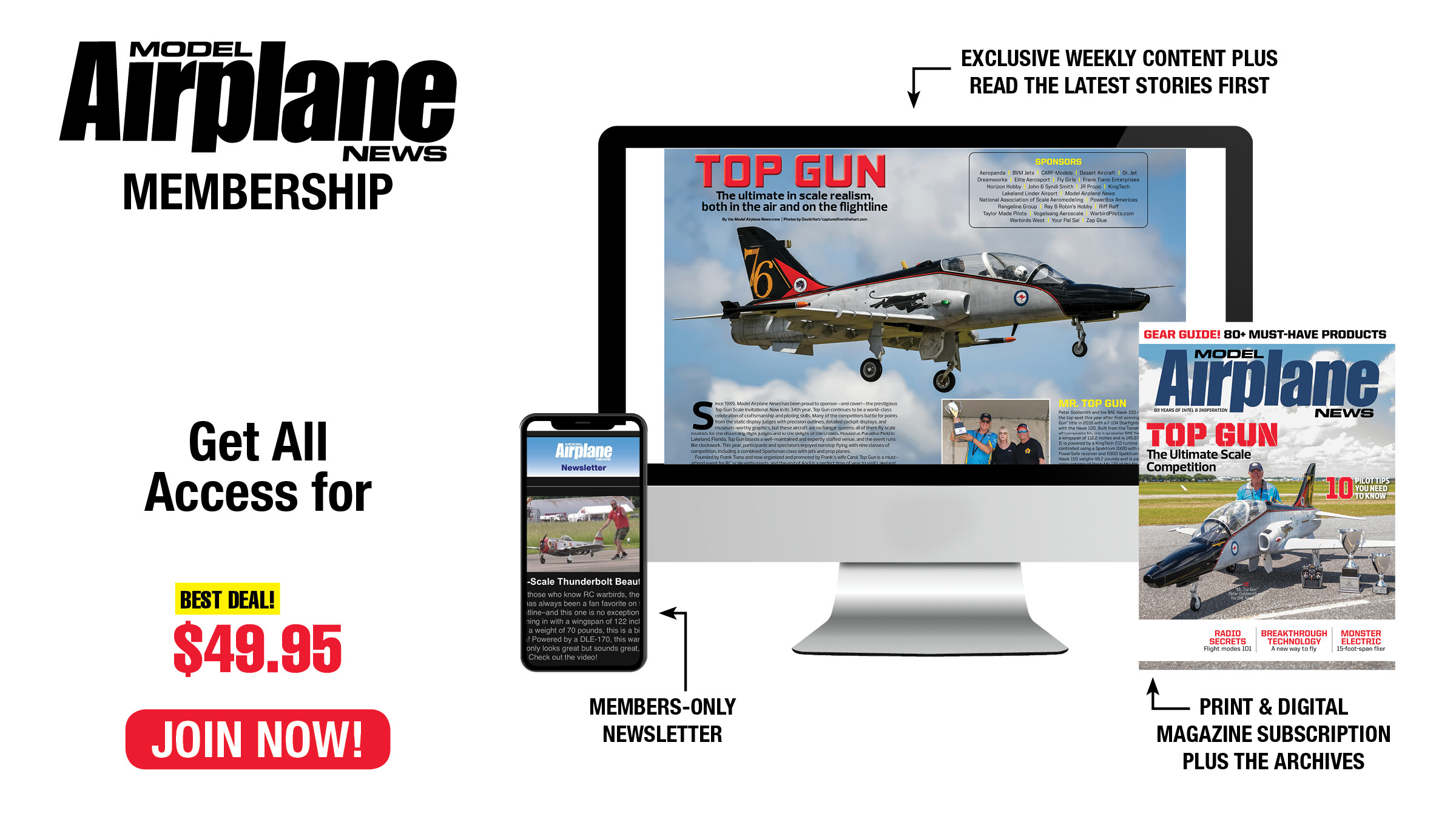 Become an ace with the Model Airplane News ALL-ACCESS MEMBERSHIP! From loops and rolls to crosswind landings, our pro tips will make you the best RC pilot on the flightline. Model Airplane News covers the entire spectrum of RC aircraft, with reviews and how-tos on scale warbirds, 3D aerobats, jets, and more.
You May Also Enjoy Our Monthly Magazine Subscription