Showcasing What you Build & Fly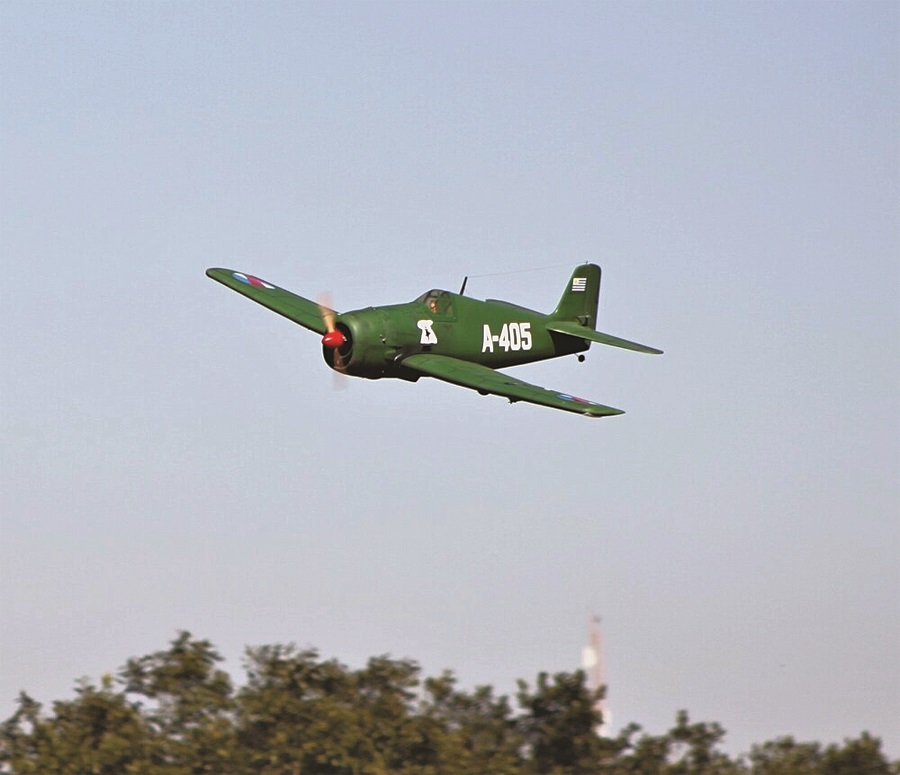 F6F-5 Hellcat Ricardo Moreira & Francisco Reifschneider, Brasília, Brazil This building duo took the fiberglass body and balsa wing of an older Hellcat model and added a Tigre .61 glow engine and a Master Airscrew 13 x 8 wood prop. The new detailed paint job recreates the Hellcat F6F-5 from the Uruguayan Escuela de Aviación Naval in the 1950s. The 70 inch-span model has split flaps, electric retracts, and custom handmade decals from the original...
PARDON THE INTERRUPTION
Purchase Options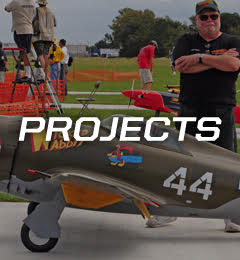 Build-alongs, details about incredible scale aircraft, construction articles, and more.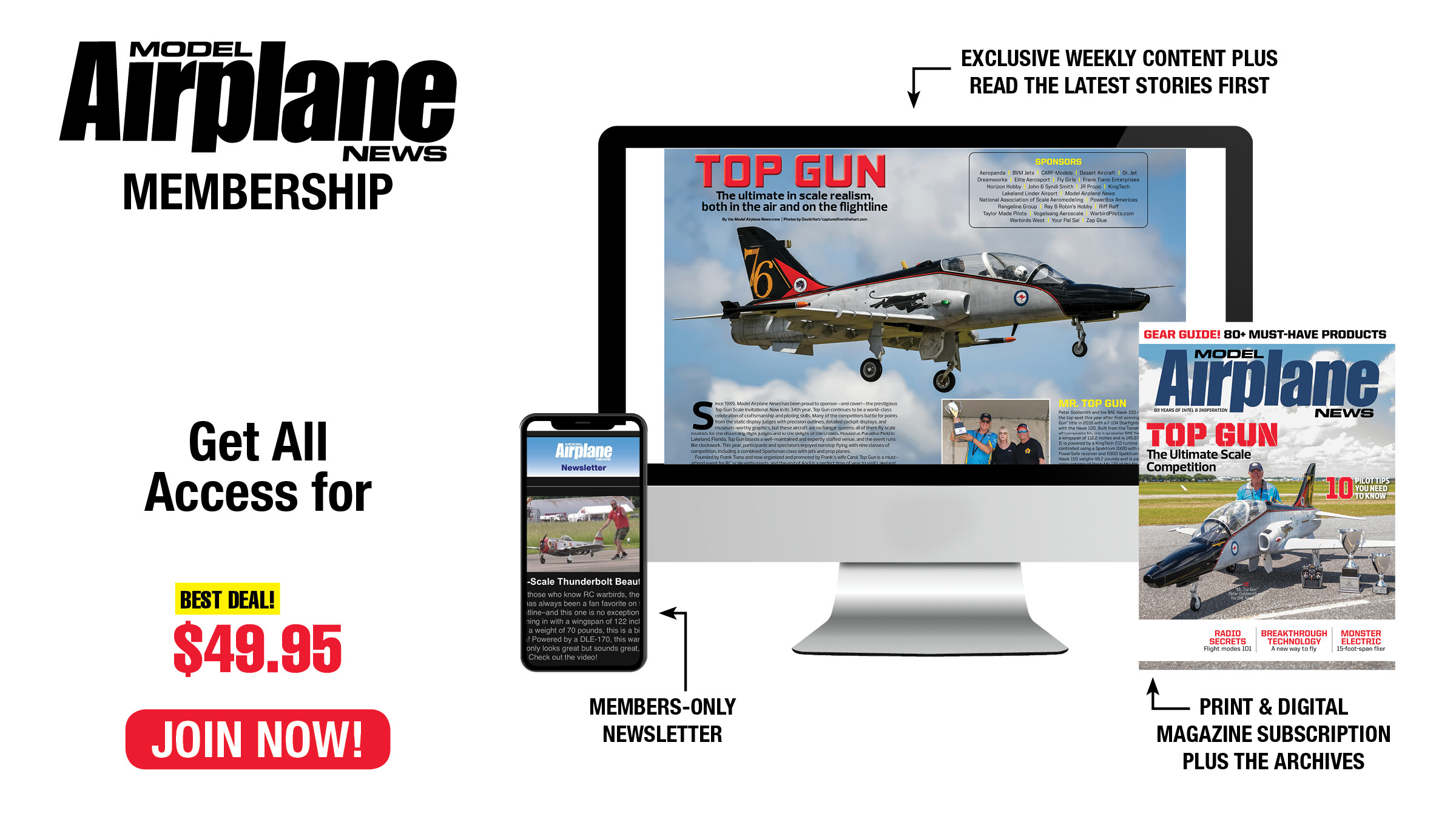 Become an ace with the Model Airplane News ALL-ACCESS MEMBERSHIP! From loops and rolls to crosswind landings, our pro tips will make you the best RC pilot on the flightline. Model Airplane News covers the entire spectrum of RC aircraft, with reviews and how-tos on scale warbirds, 3D aerobats, jets, and more.
You May Also Enjoy Our Monthly Magazine Subscription