Thomas Maier's C-124 Globemaster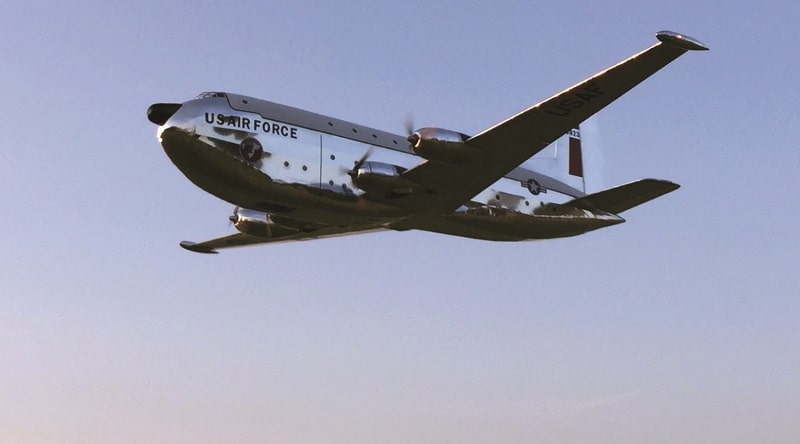 Ultralight scale RC at its best With a wingspan of some 19 feet, you would expect a 1/9-scale cargo plane to be a real RC heavyweight. But not for German modeler Thomas Maier! Thomas built his amazing C-124 Globemaster with an all-up weight of just 10.8 pounds! Power comes from four Scorpion M-3011-760kv electric motors with 6.7/1 prop reductions turning modified Aeronaut 18.5x15 3-blade propellers. The motors are fed by four 6S 4000mAh LiPo battery...
PARDON THE INTERRUPTION
Purchase Options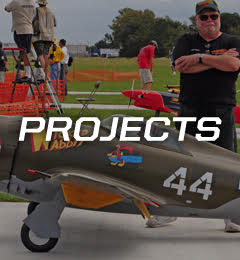 Build-alongs, details about incredible scale aircraft, construction articles, and more.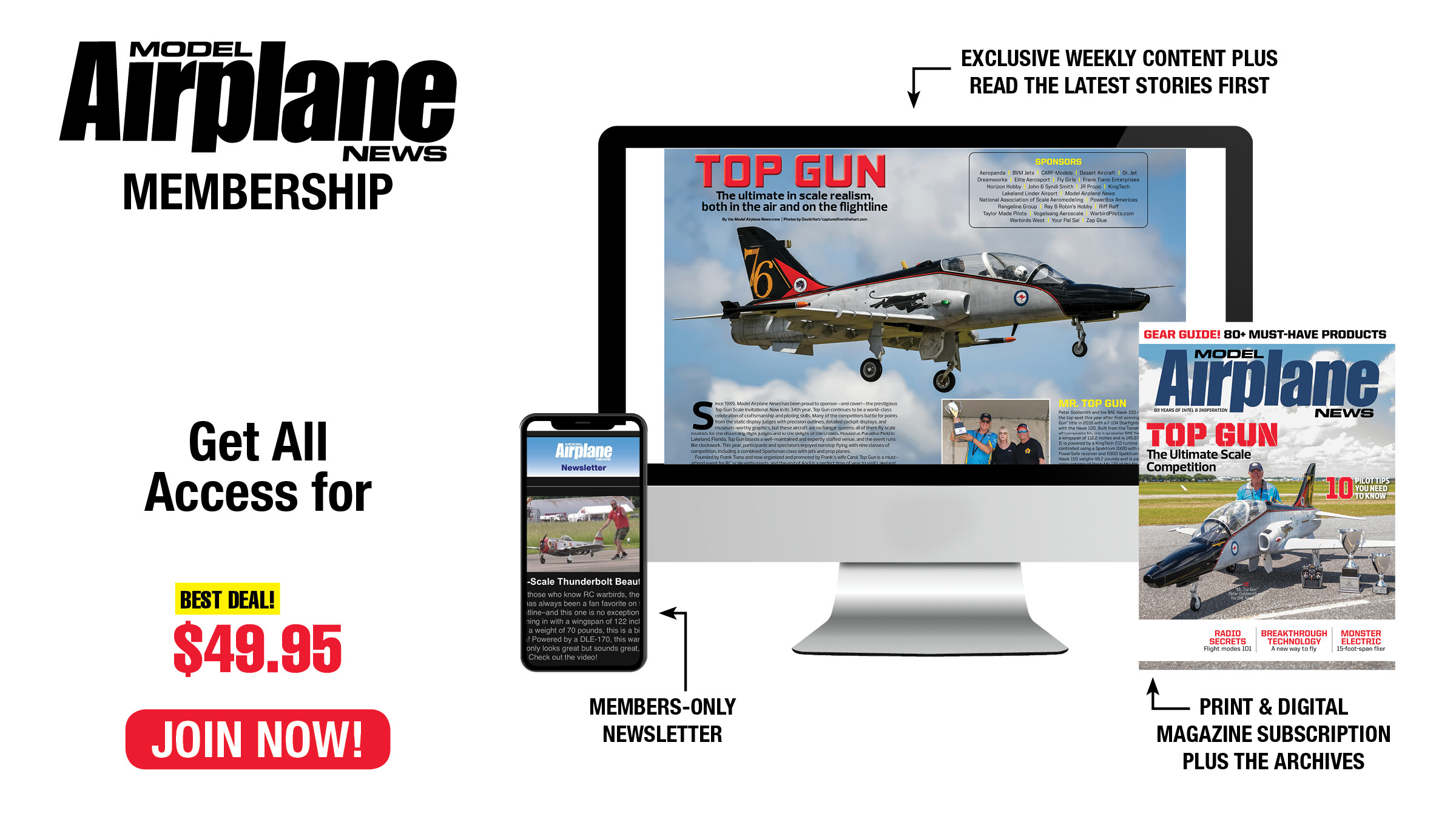 Become an ace with the Model Airplane News ALL-ACCESS MEMBERSHIP! From loops and rolls to crosswind landings, our pro tips will make you the best RC pilot on the flightline. Model Airplane News covers the entire spectrum of RC aircraft, with reviews and how-tos on scale warbirds, 3D aerobats, jets, and more.
You May Also Enjoy Our Monthly Magazine Subscription