THUNDER TIGER A109 POWER AUGUSTA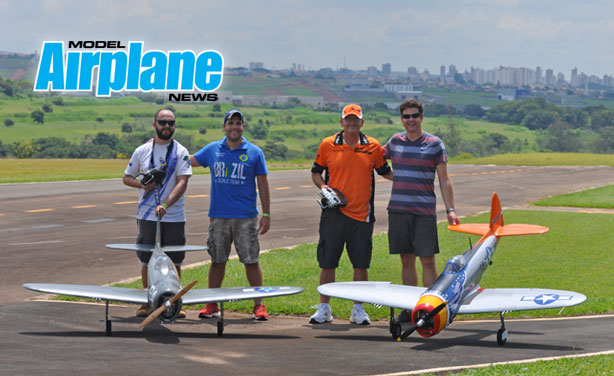 PHOTOGRAPHS BY HOPE McCALL & ROB LANDRY VIDEO ONLINE Go to modelairplanenews.com SPEC CHECK MODEL A109 Power Augusta MANUFACTURER Thunder Tiger DISTRIBUTOR Ace Hobby Distributors MAIN-ROTOR DIAMETER 65 in. WEIGHT 15 lb. ENGINE REQ'D .90 heli engine RADIO REQ'D 6-channel PRICE $700 HIGHLIGHTS ÔøΩ Great scale looks with painted fiberglass fuselage ÔøΩ Raptor mechanics fit nicely ÔøΩ Very stable flight characteristics GIVE YOUR RAPTOR A MAKEOVER WITH THIS EASY SCALE PROJECT The A109 Augusta is...
PARDON THE INTERRUPTION
Purchase Options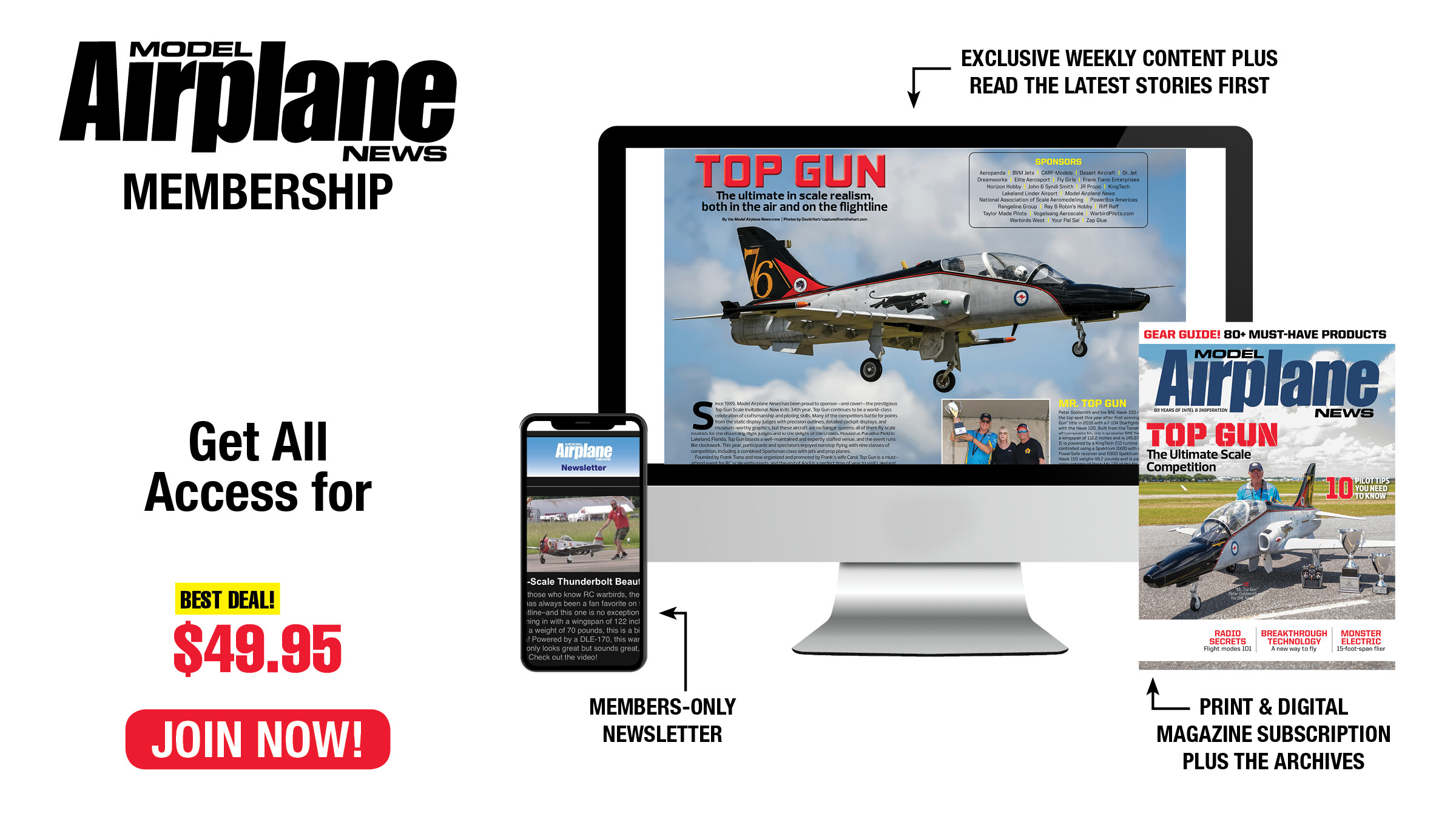 Become an ace with the Model Airplane News ALL-ACCESS MEMBERSHIP! From loops and rolls to crosswind landings, our pro tips will make you the best RC pilot on the flightline. Model Airplane News covers the entire spectrum of RC aircraft, with reviews and how-tos on scale warbirds, 3D aerobats, jets, and more.
You May Also Enjoy Our Monthly Magazine Subscription